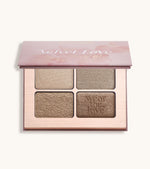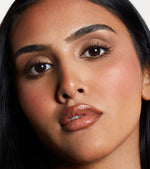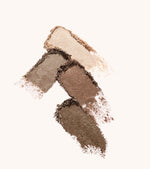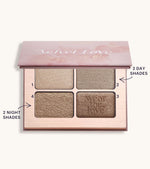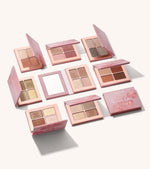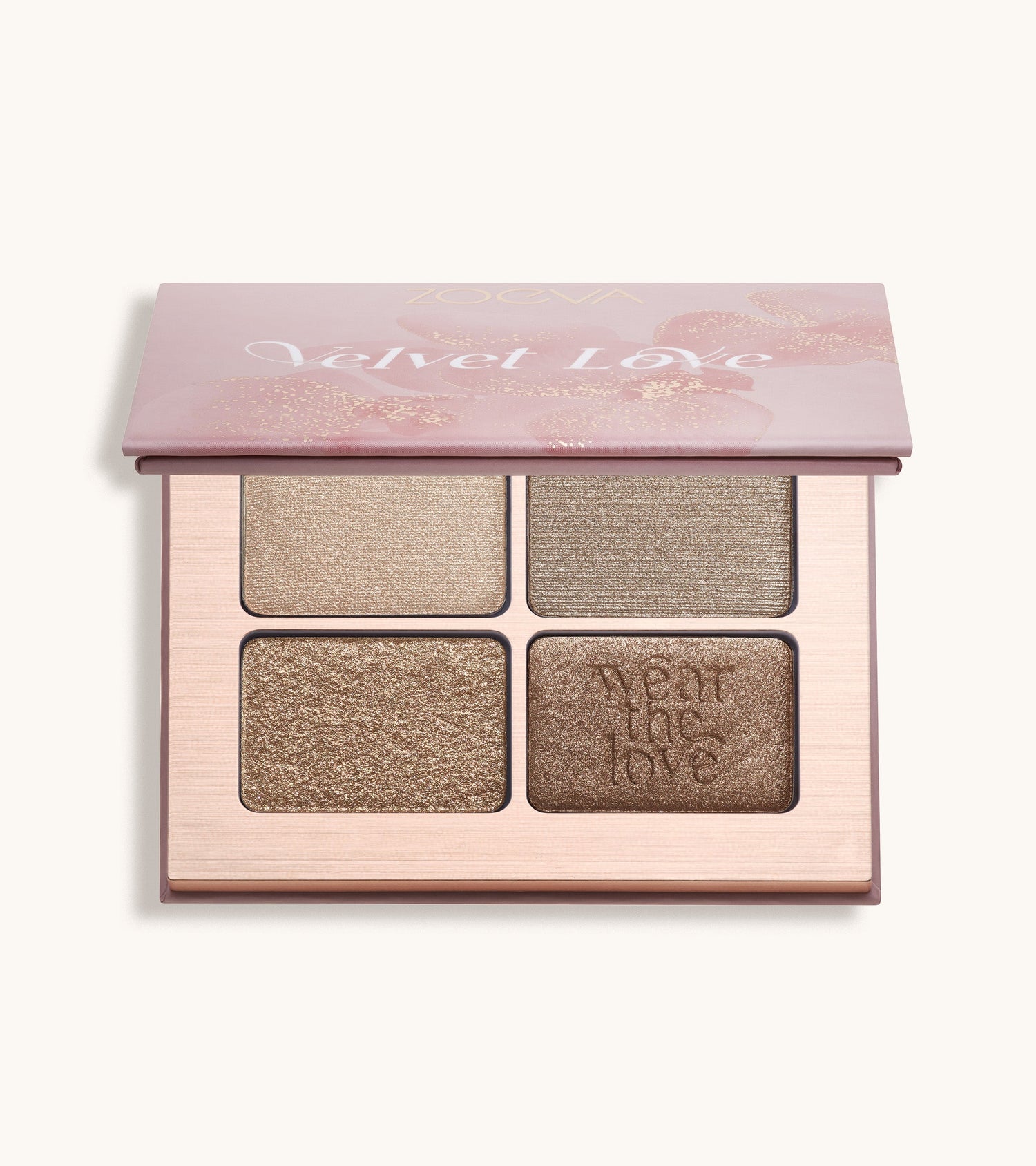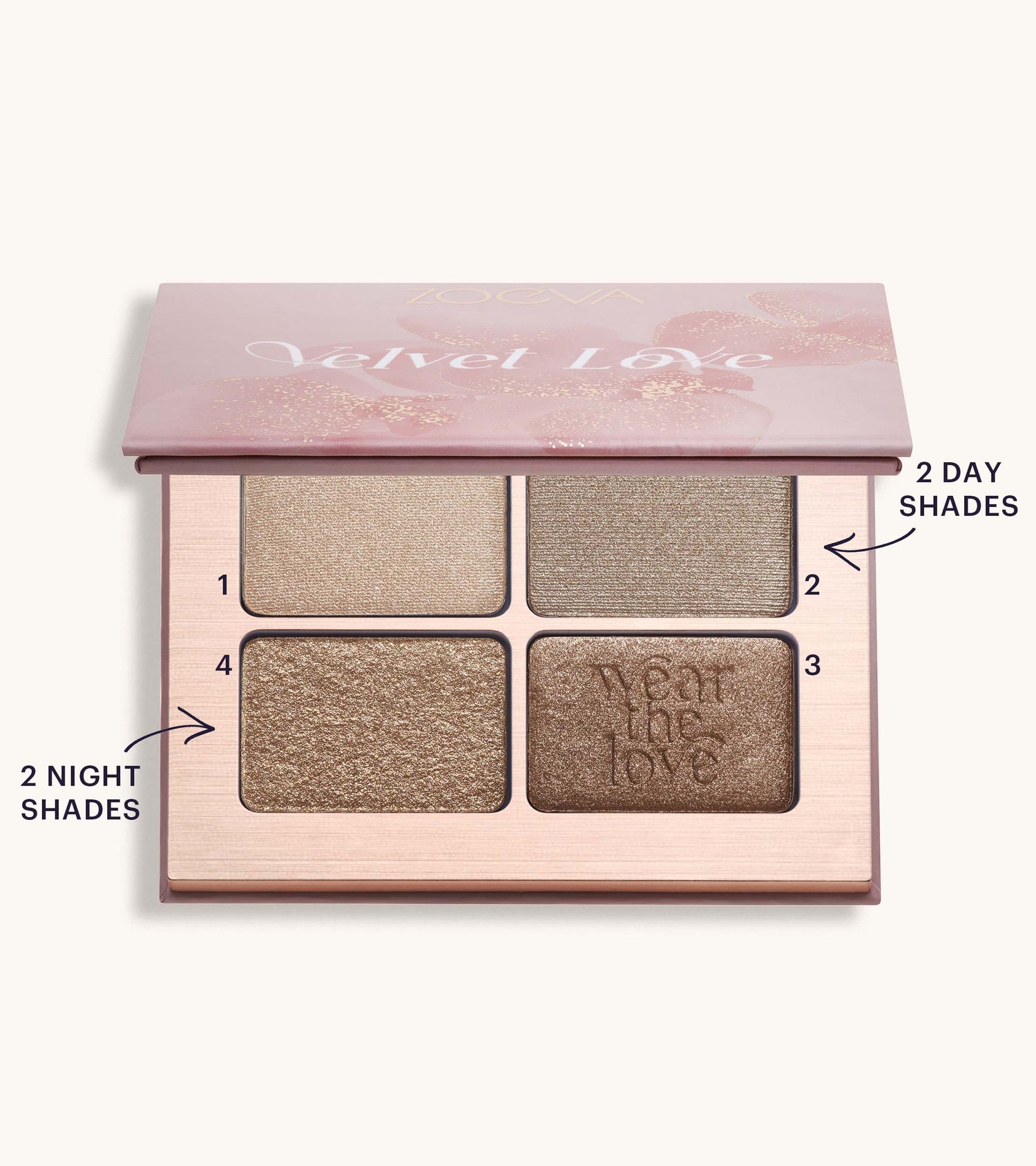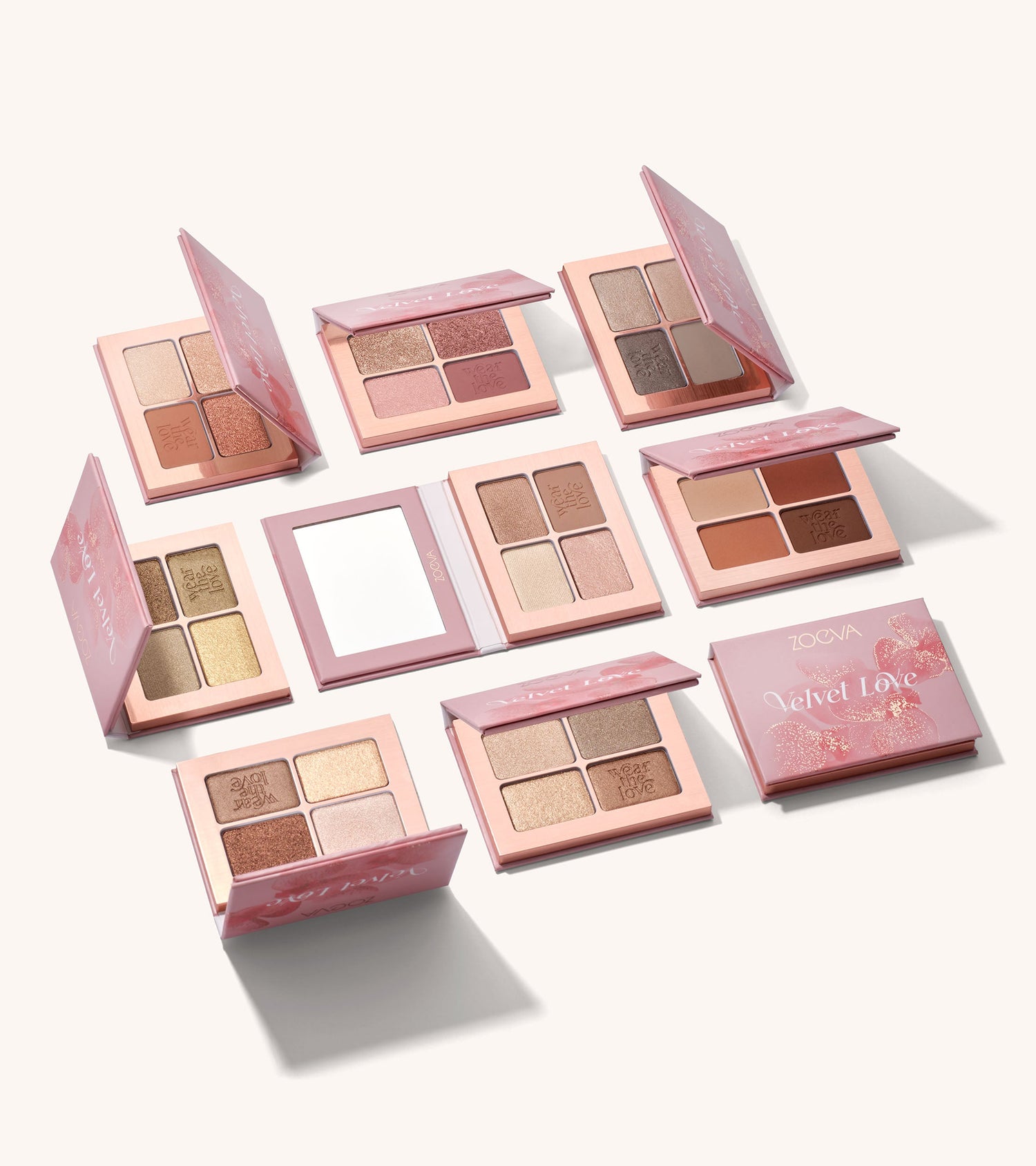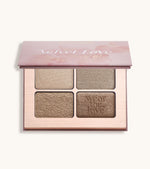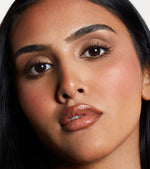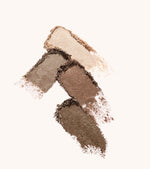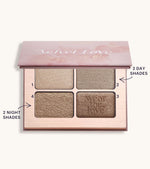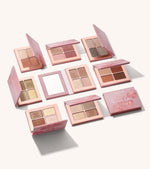 Skip to product information
Eyeshadow palette with 4 shades
Velvet Love Eyeshadow Quad Palette
Glorious Golden Eyes Golden bronze shades

Perfect shades for day to night!
Create magical day-to-night eyeshadow looks with this velvety and highly pigmented eyeshadow quad – including matte, metallic, shimmery, and sparkly shades. One brush stroke is enough for a smooth, creamy application with maximum color payoff. Enriched with Sweet Almond and Rosehip Seed Oil, this long-wearing, ultra-blendable texture is the perfect choice to elevate your day makeup to an intense night look.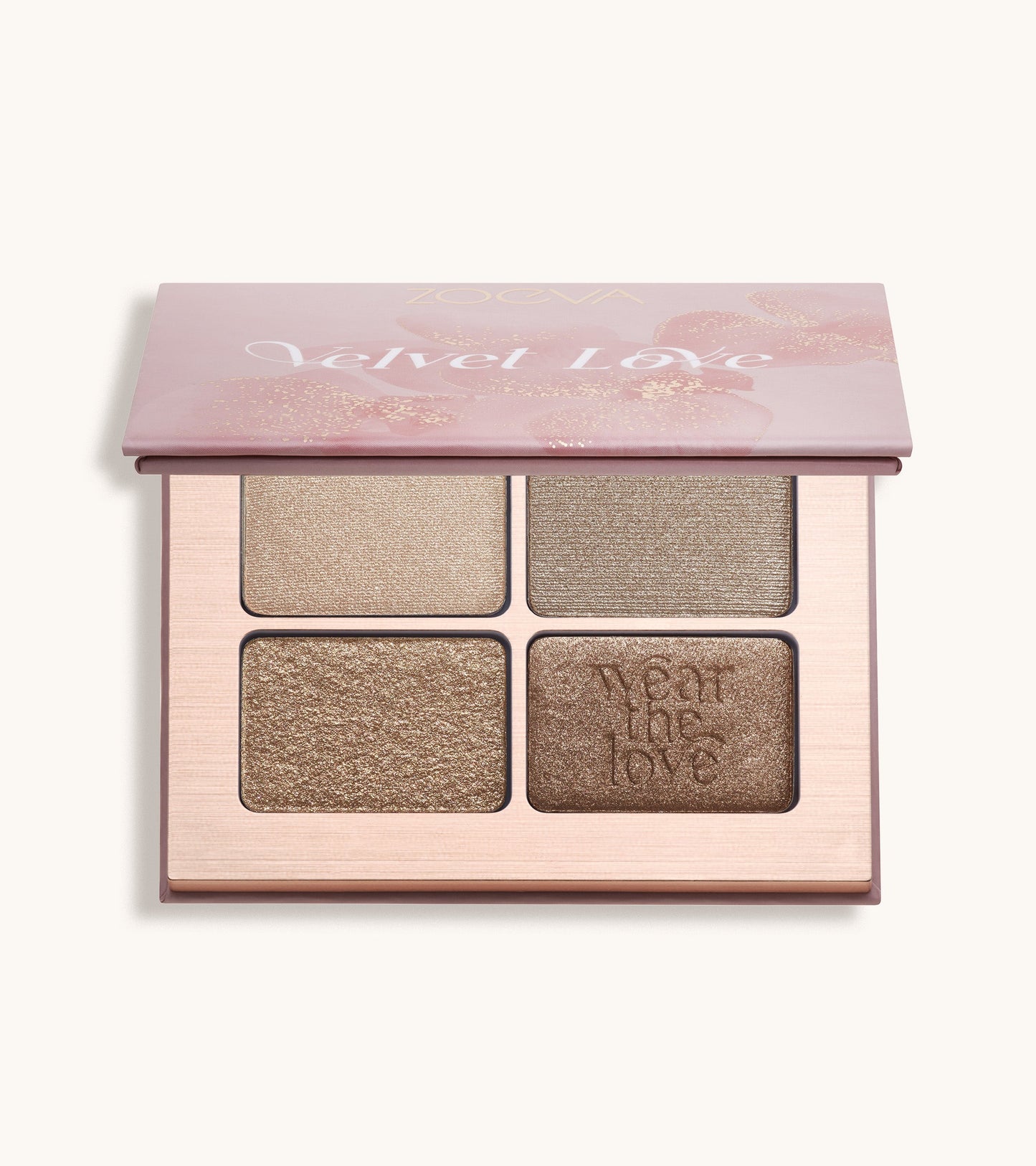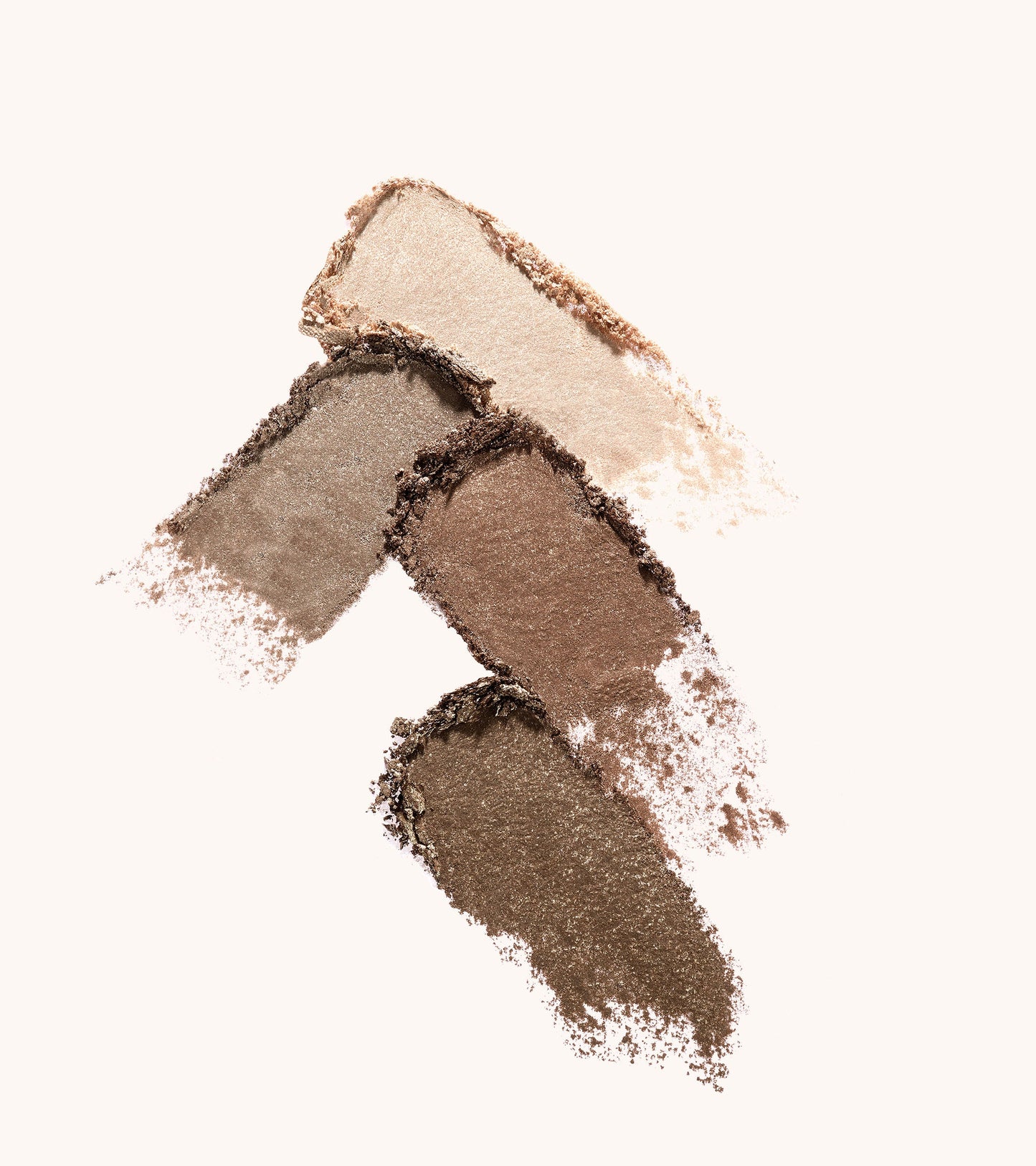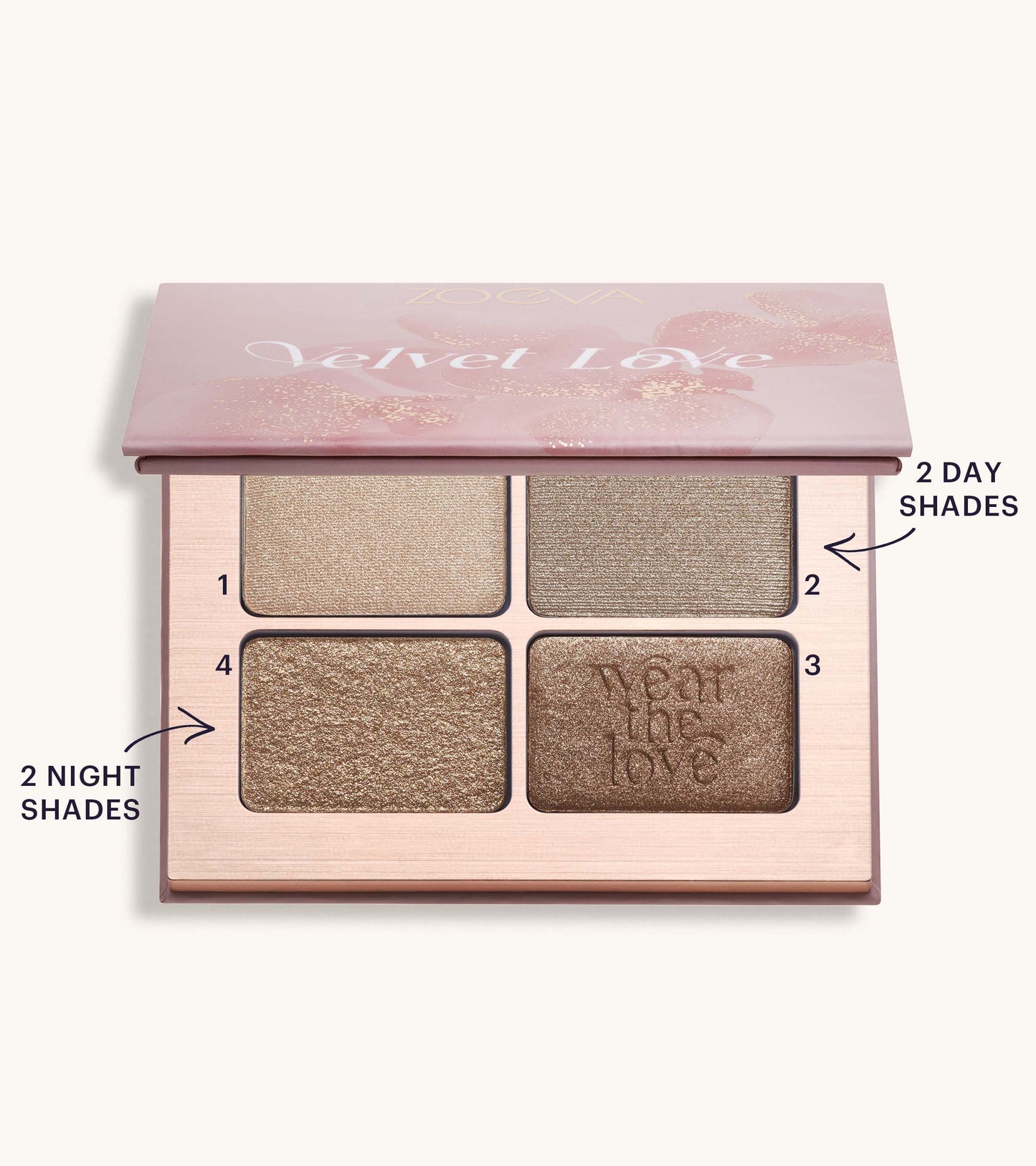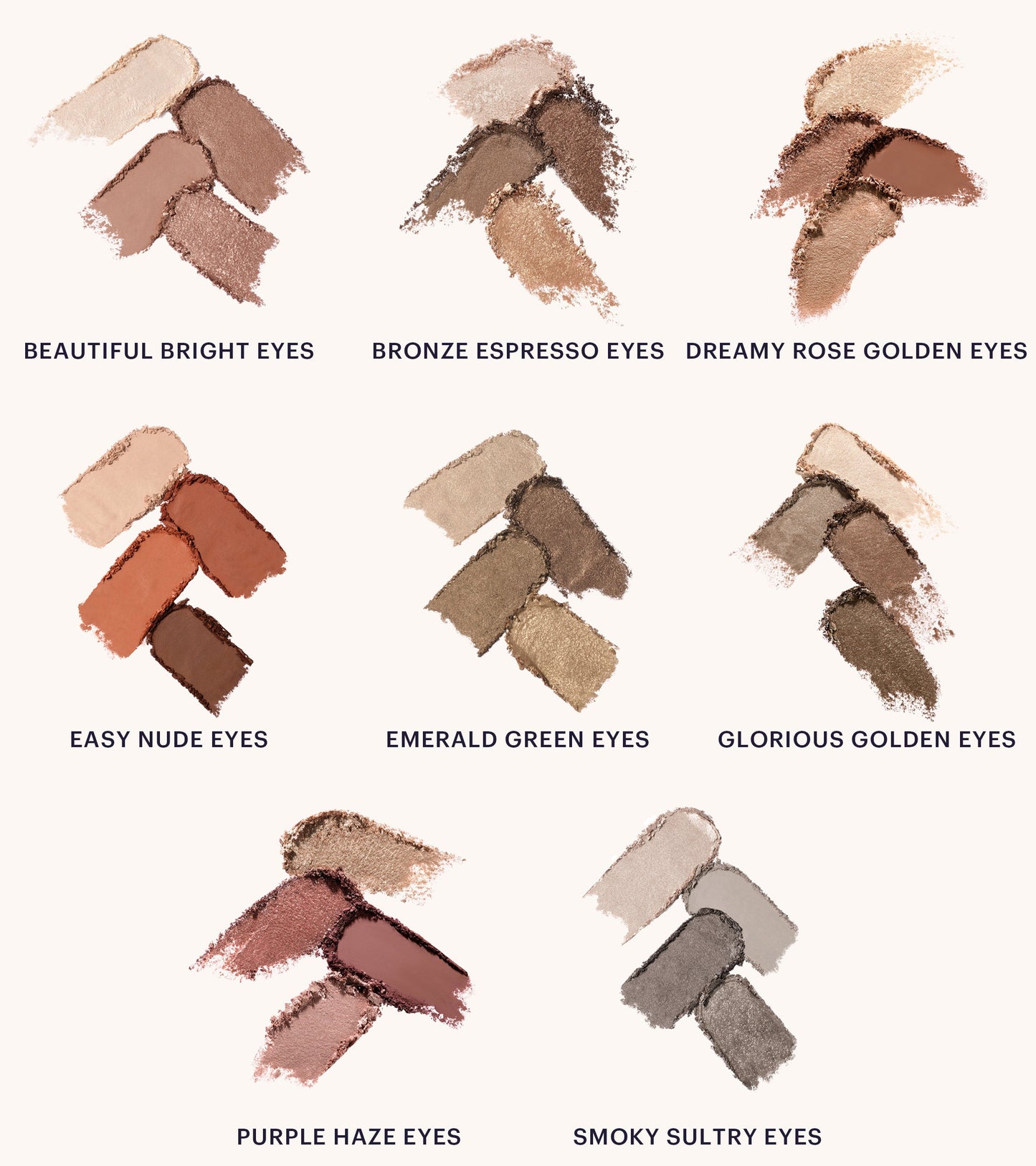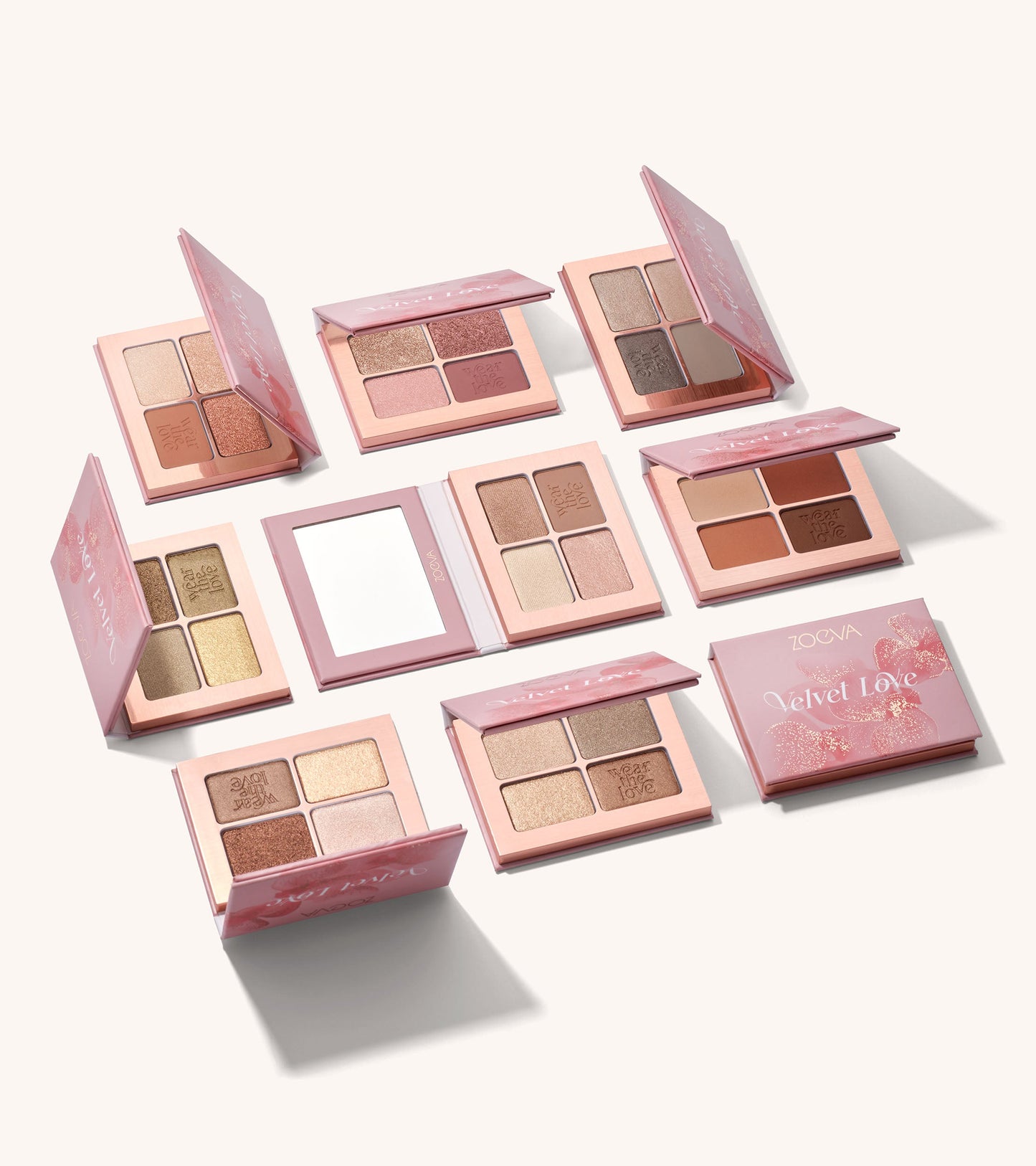 6

|
Good to know
✔️ 8 palettes available, each with 4 different shades, in matte, metallic, shimmery, and sparkly shades.
✔️ Wearable shades for everyday eyeshadow looks.
✔️ Start with two upper shades for a natural daytime look, add two lower shades for an intense evening makeup.
✔️ Combine with the matching ZOEVA Velvet Love Eyeliner.
✔️ Enriched with Sweet Almond Oil and Rosehip Seed Oil to hydrate the sensitive skin around your eyes and keep it looking nourished and moisturized.
✔️ Talc-free, vegan & cruelty-free.
How to Use
1
Start your everyday look with the upper "day" colors and apply them with our ZOEVA 227 Eyeshadow Blender brush and 228 Crease Definer brush.
2
Use the lower "night" shades to transform your everyday look into an intense evening look using our ZOEVA 230 Detail Smoky Blender brush and ZOEVA 234 Smoky Shader brush.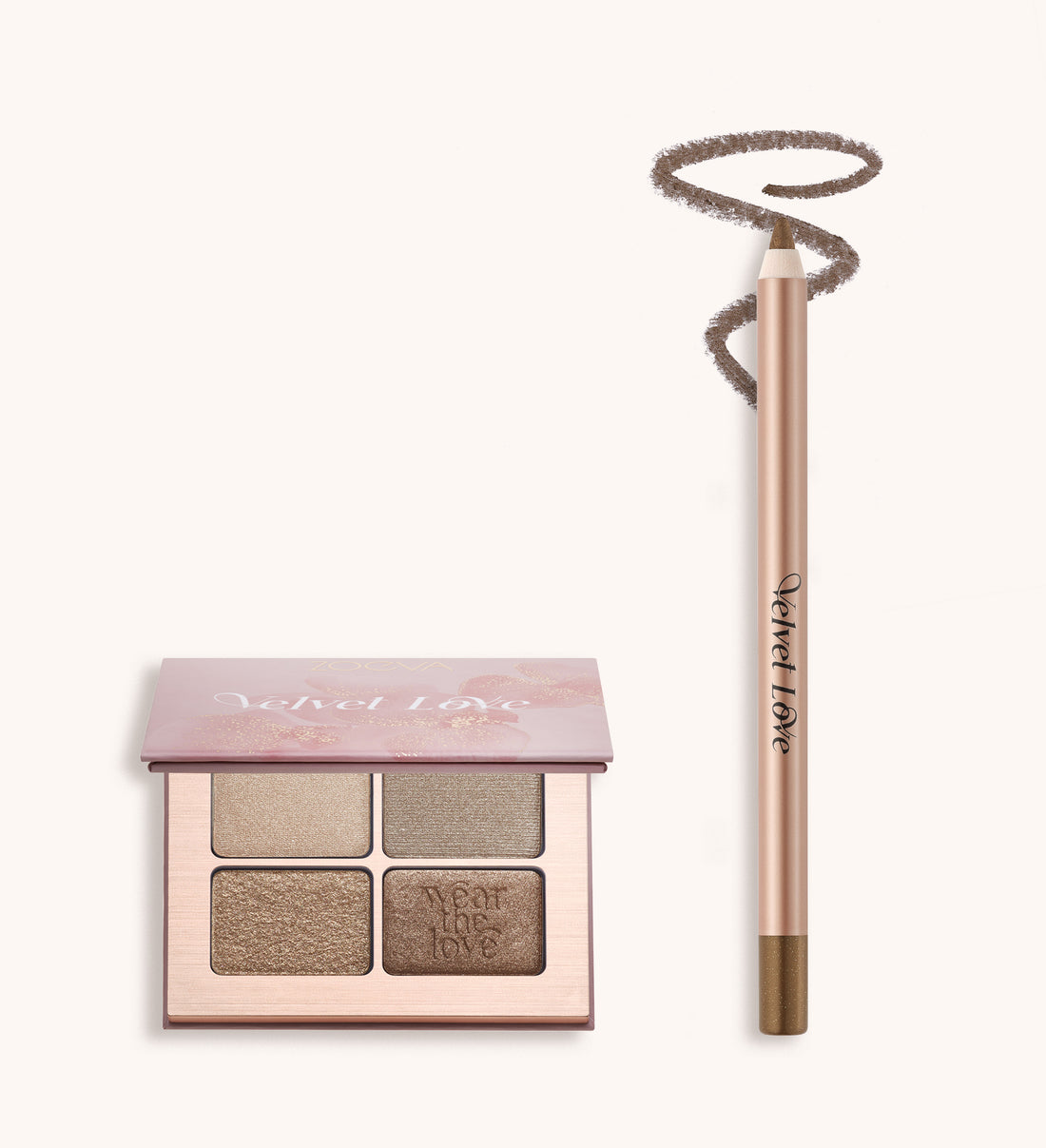 Perfect Pair
This eyeshadow palette goes especially well with our ZOEVA Velvet Love Eyeliner. Combine them for a well-rounded eyeshadow look.
Eyeshadow palette with 4 shades
Sale price
£26.50
Regular price
Unit price
Eyeliner pencil
Sale price
£16.00
Regular price
Unit price