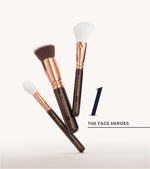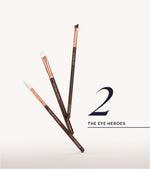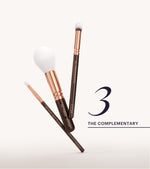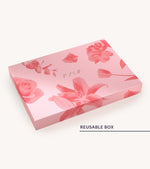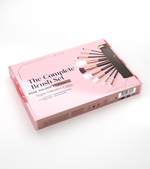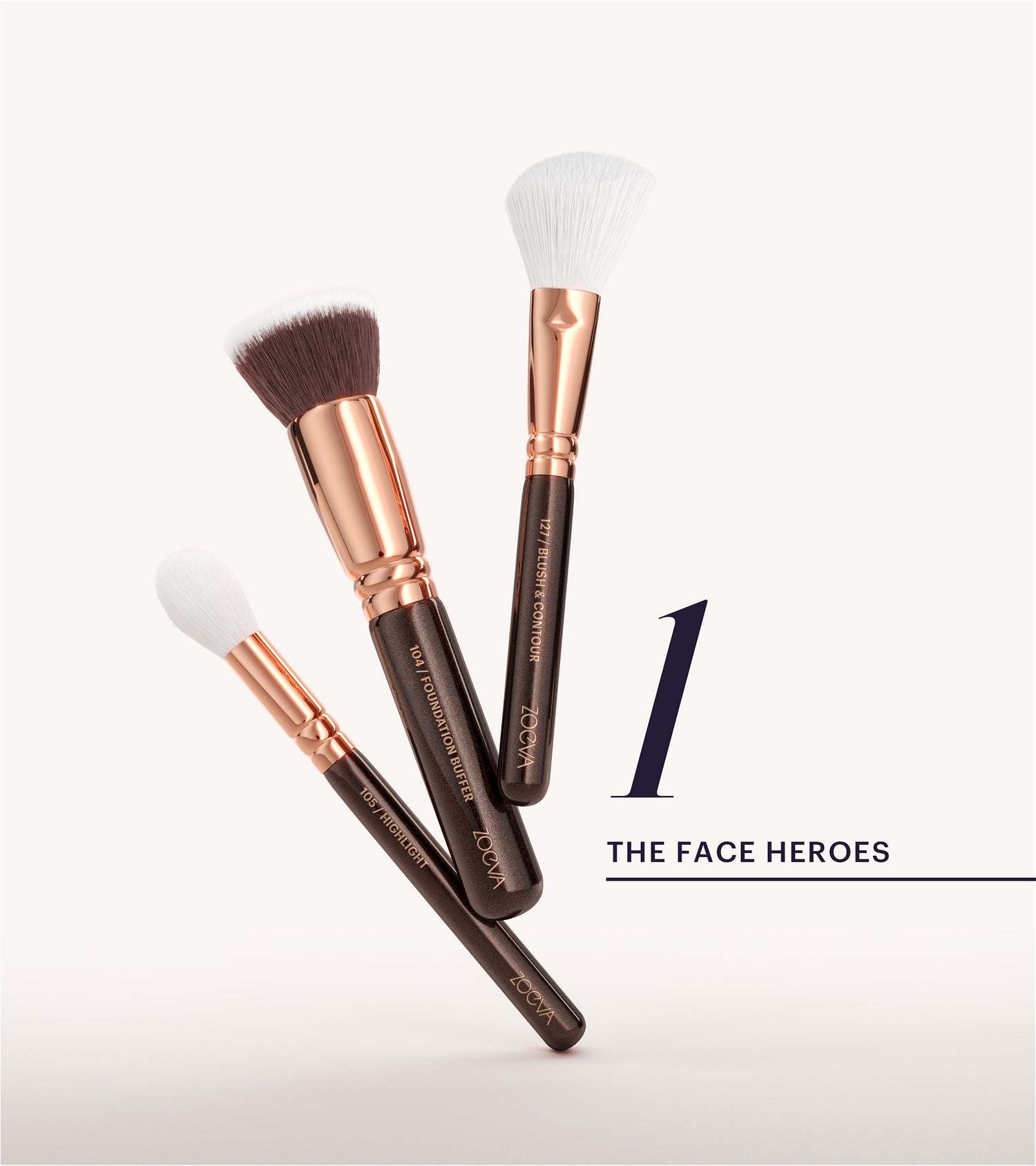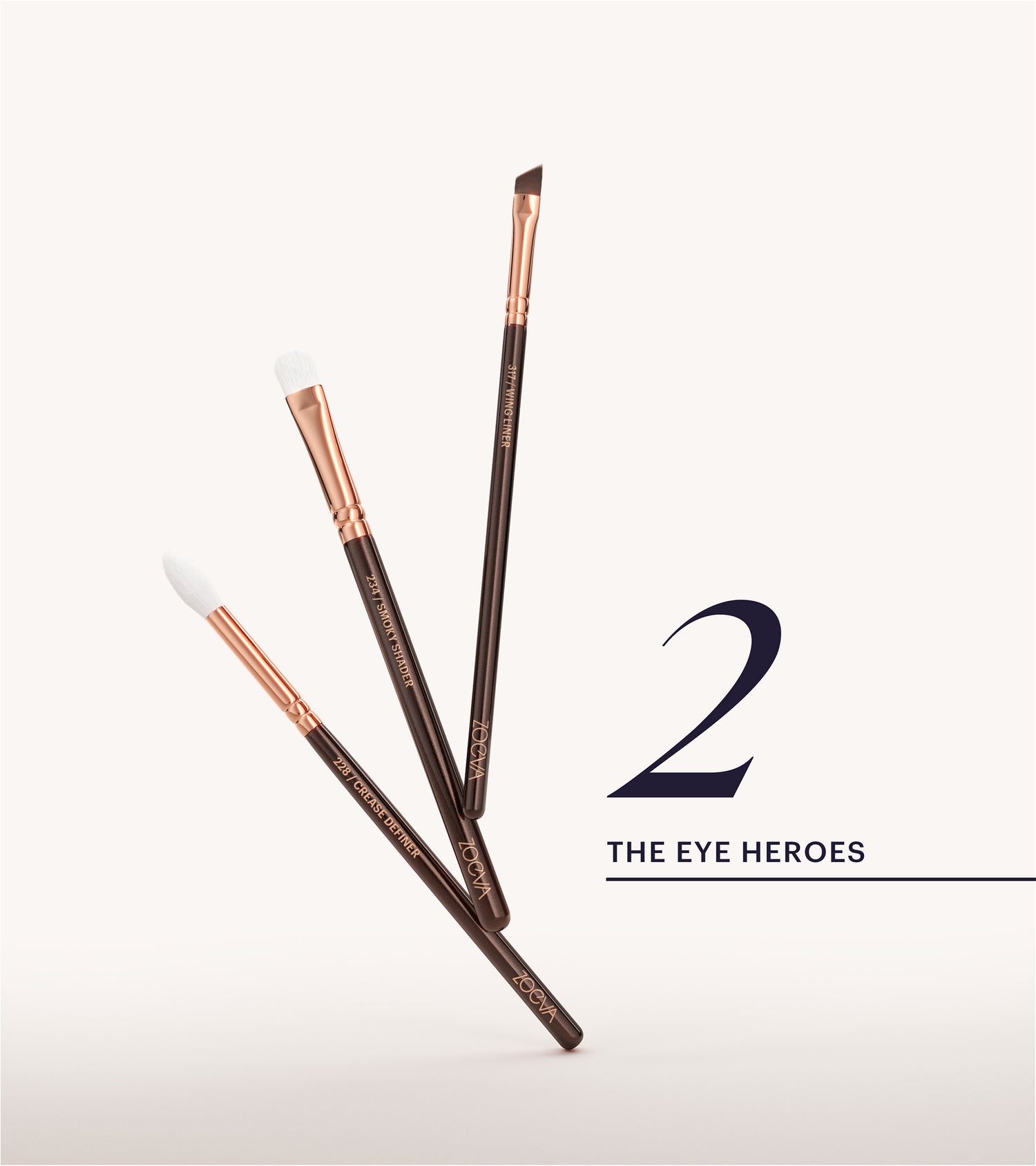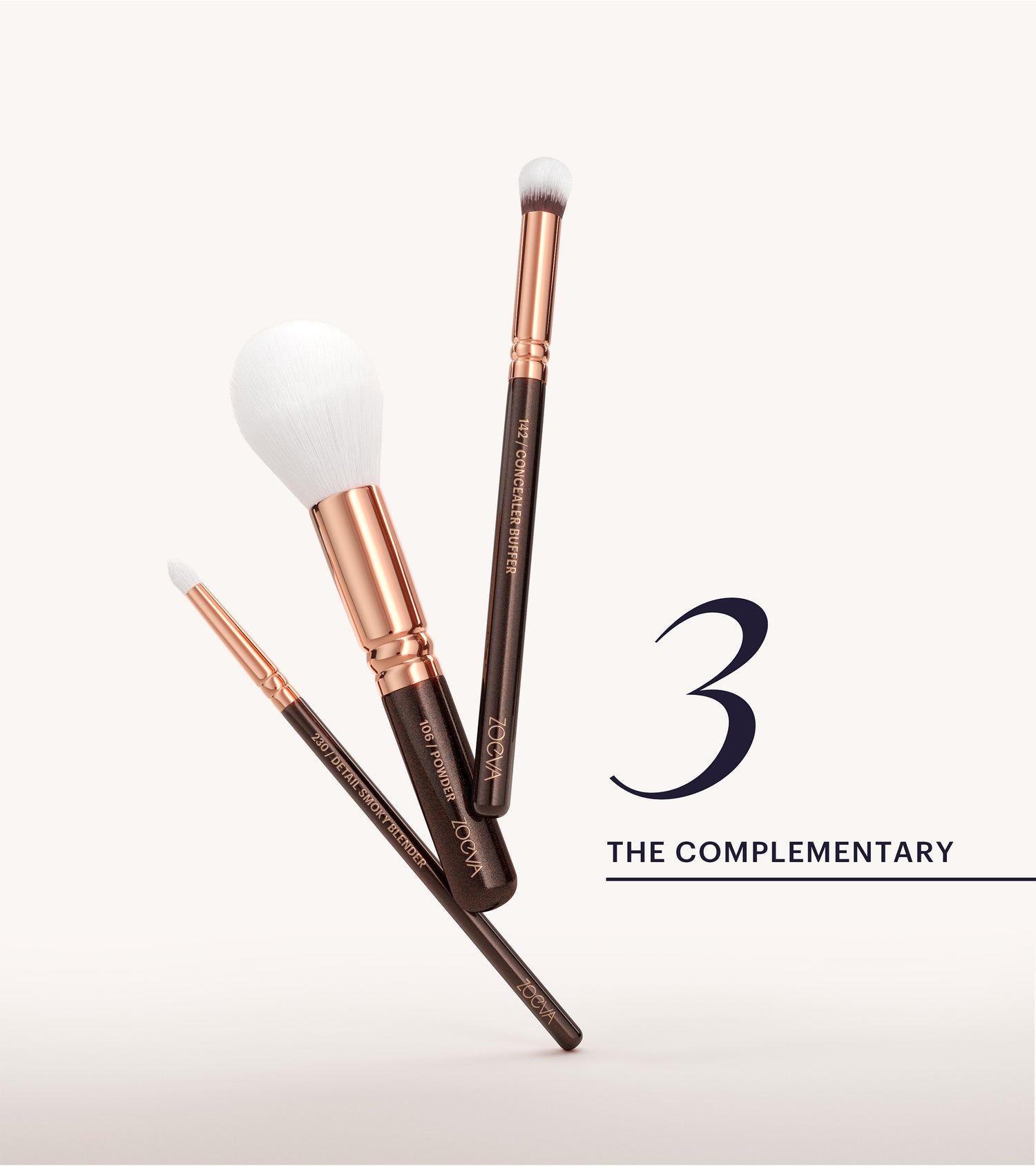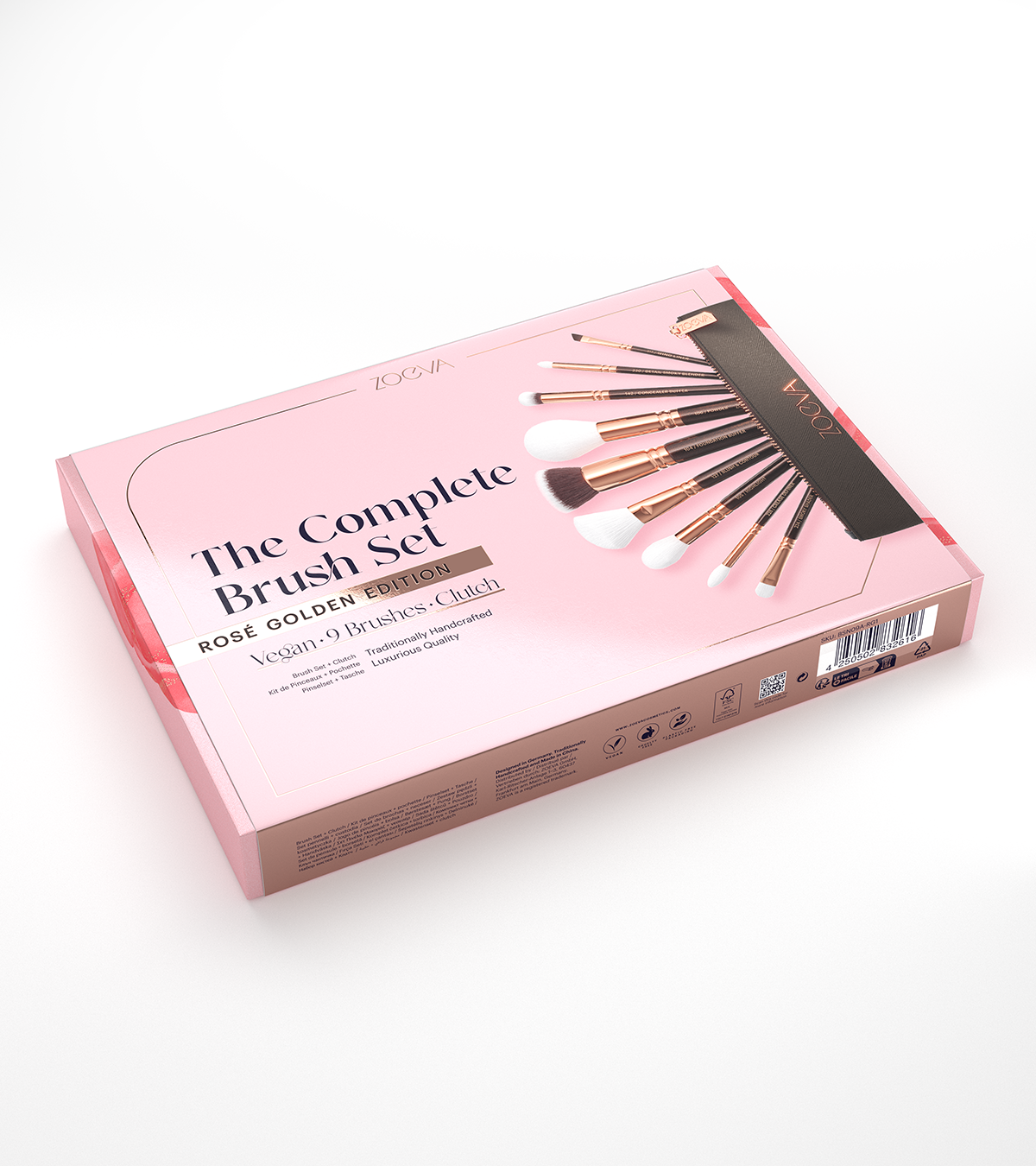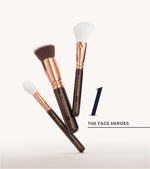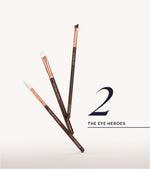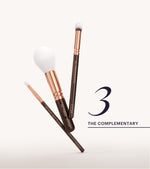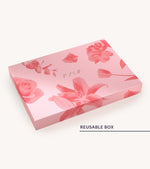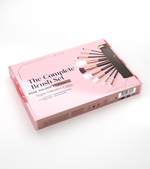 Skip to product information
Vegan Brush Set
The Complete Brush Set
Rosé Golden Dark brown with rose gold pearlescent finish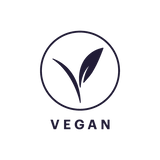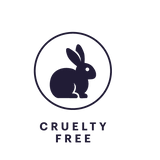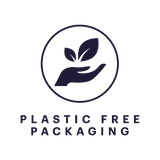 Adding a little more luxury to our iconic brushes: featuring a Limited Edition Rosé Golden ferrule and a unique combination of dark chocolate brown wooden handles complemented by a stunning rosé gold pearlescent finish.
Containing 9 vegan face and eye brushes and a matching sized clutch, this is the perfect set for makeup lovers who want it all.
Product value: £166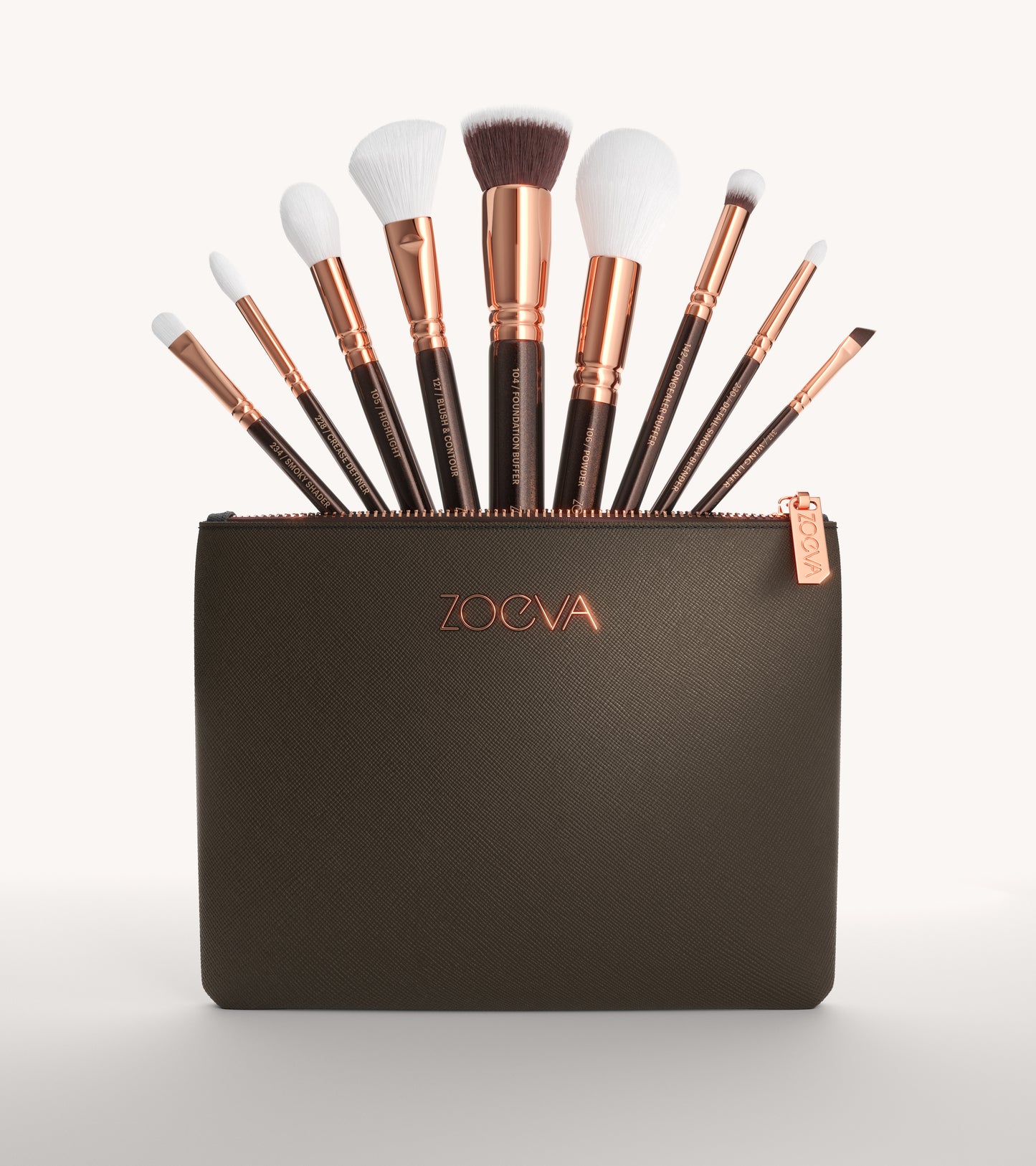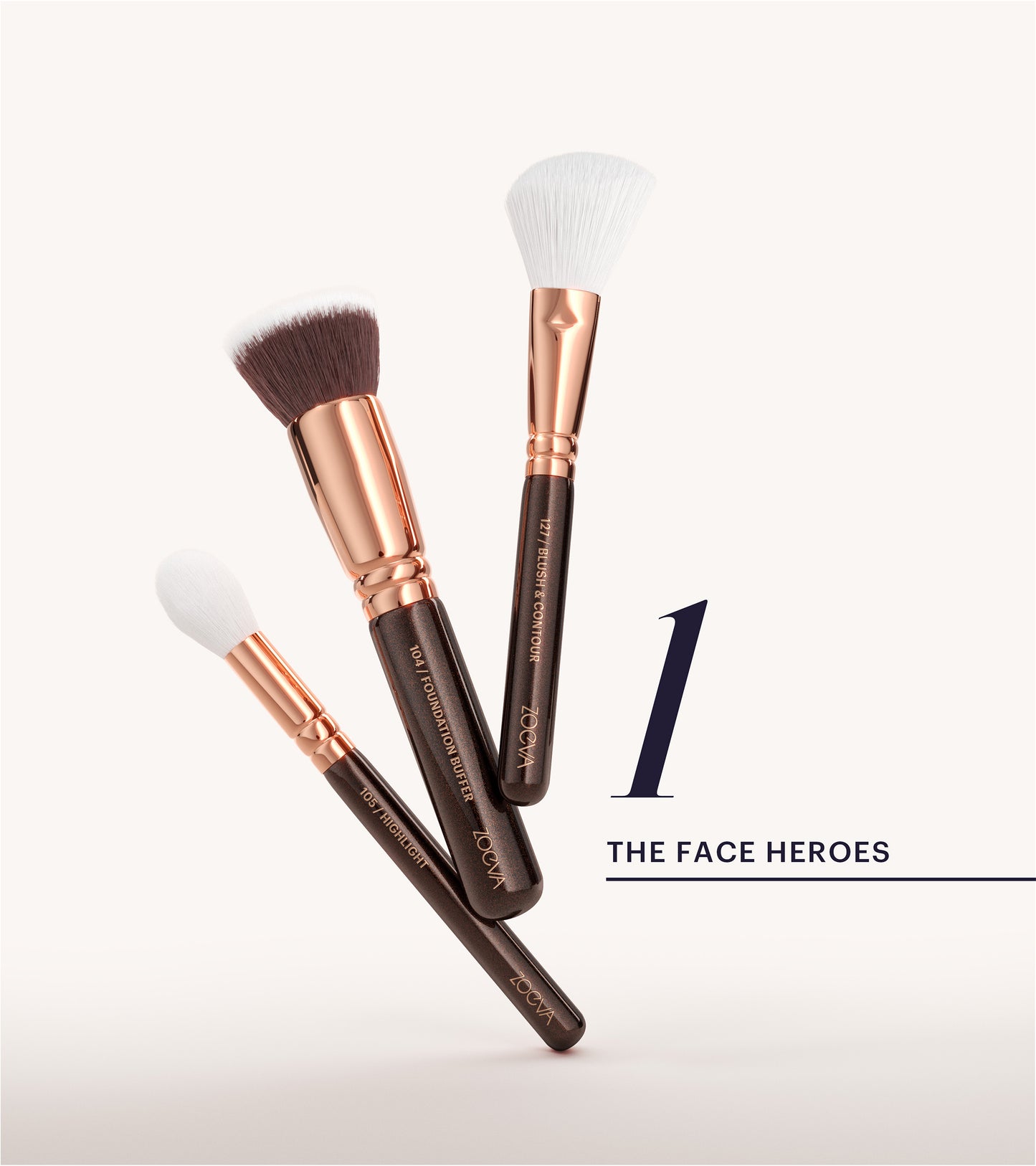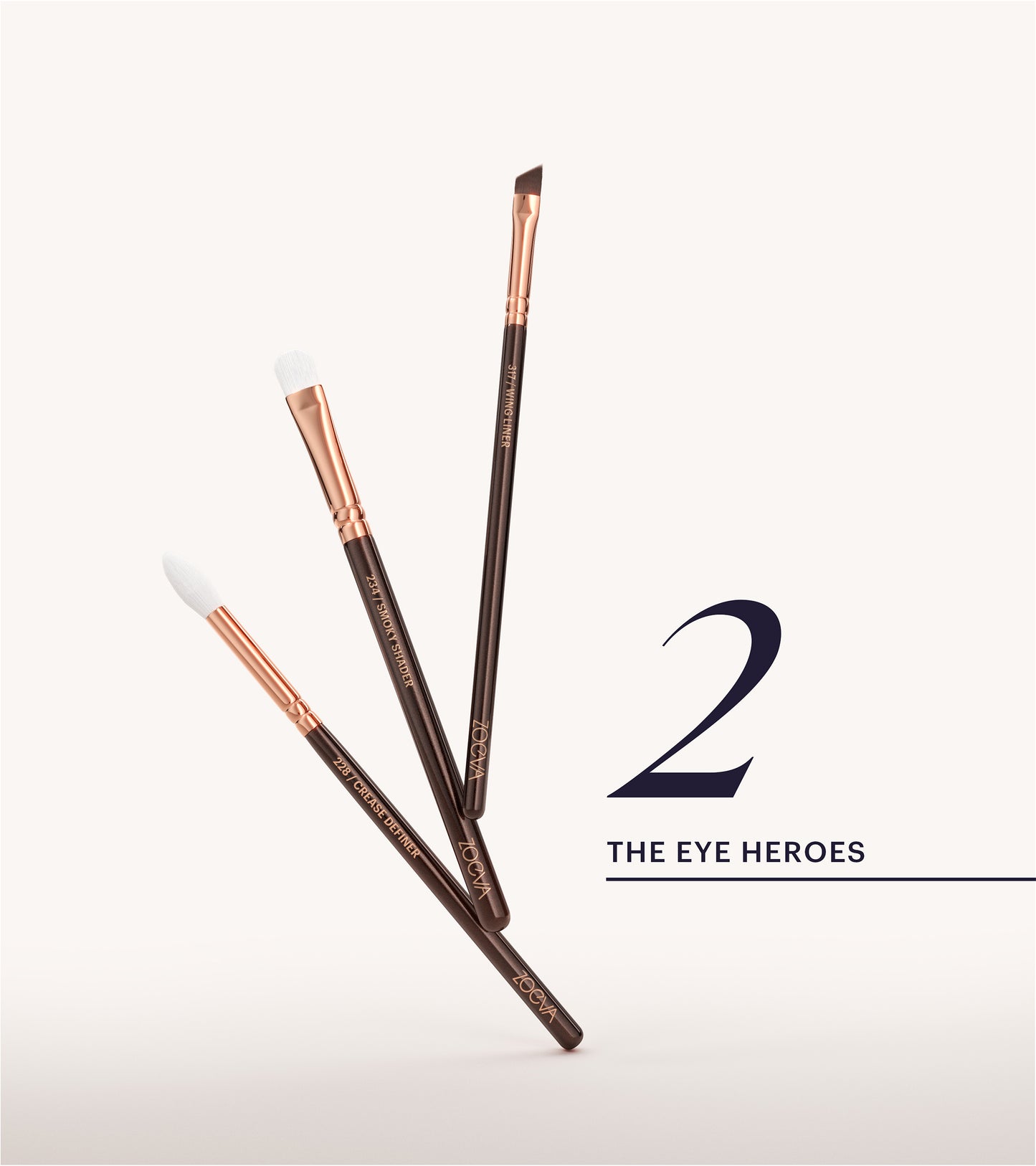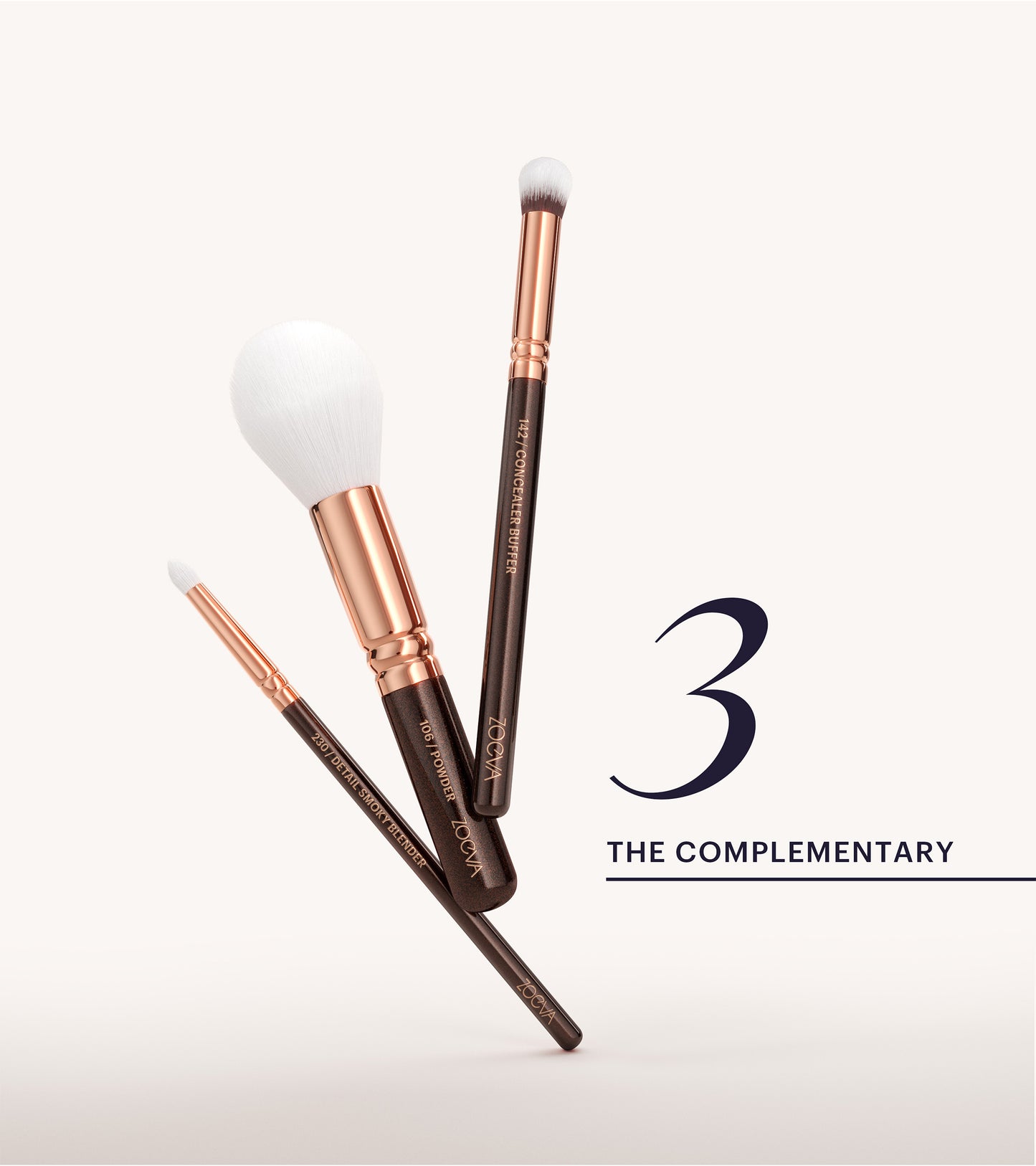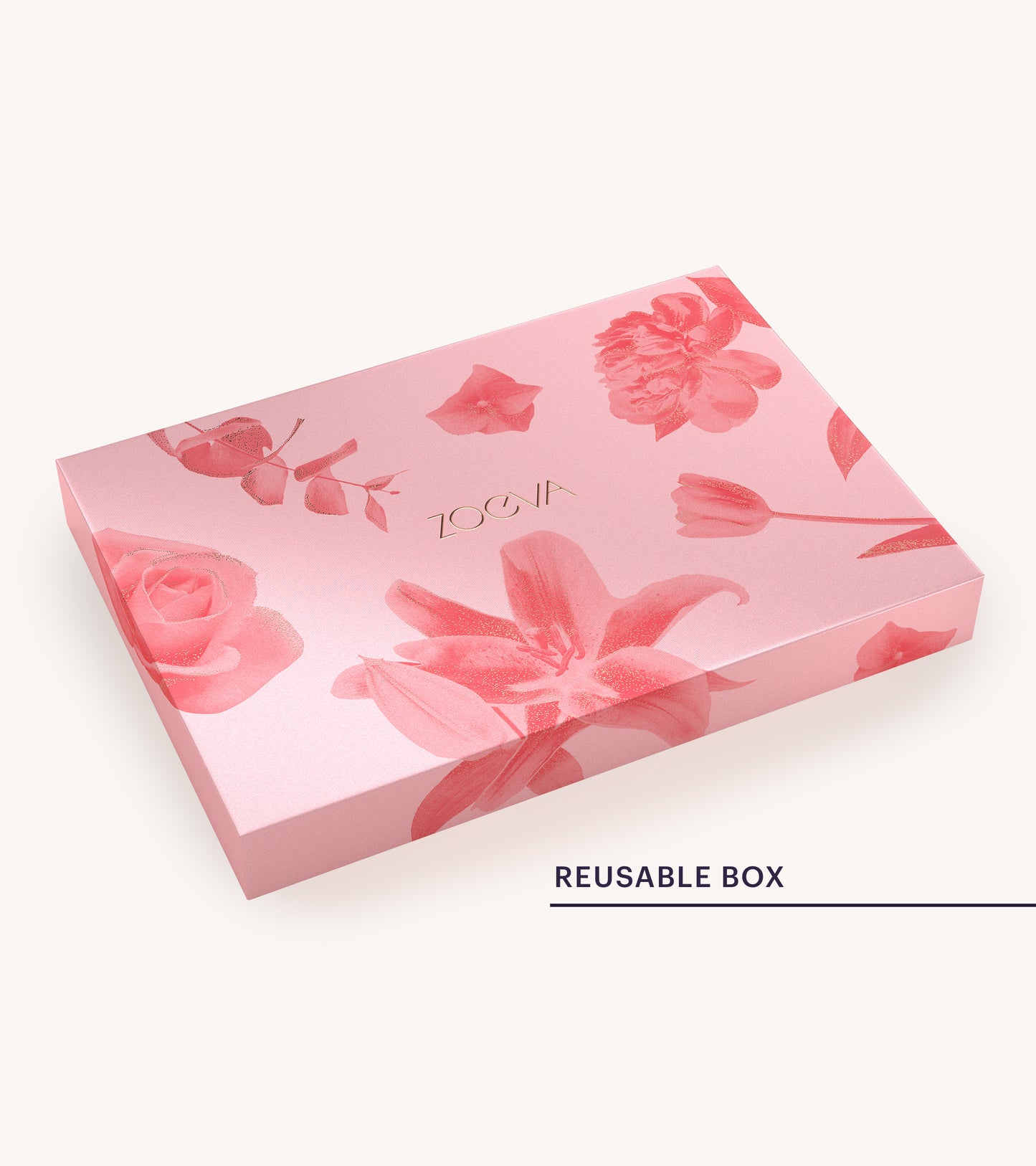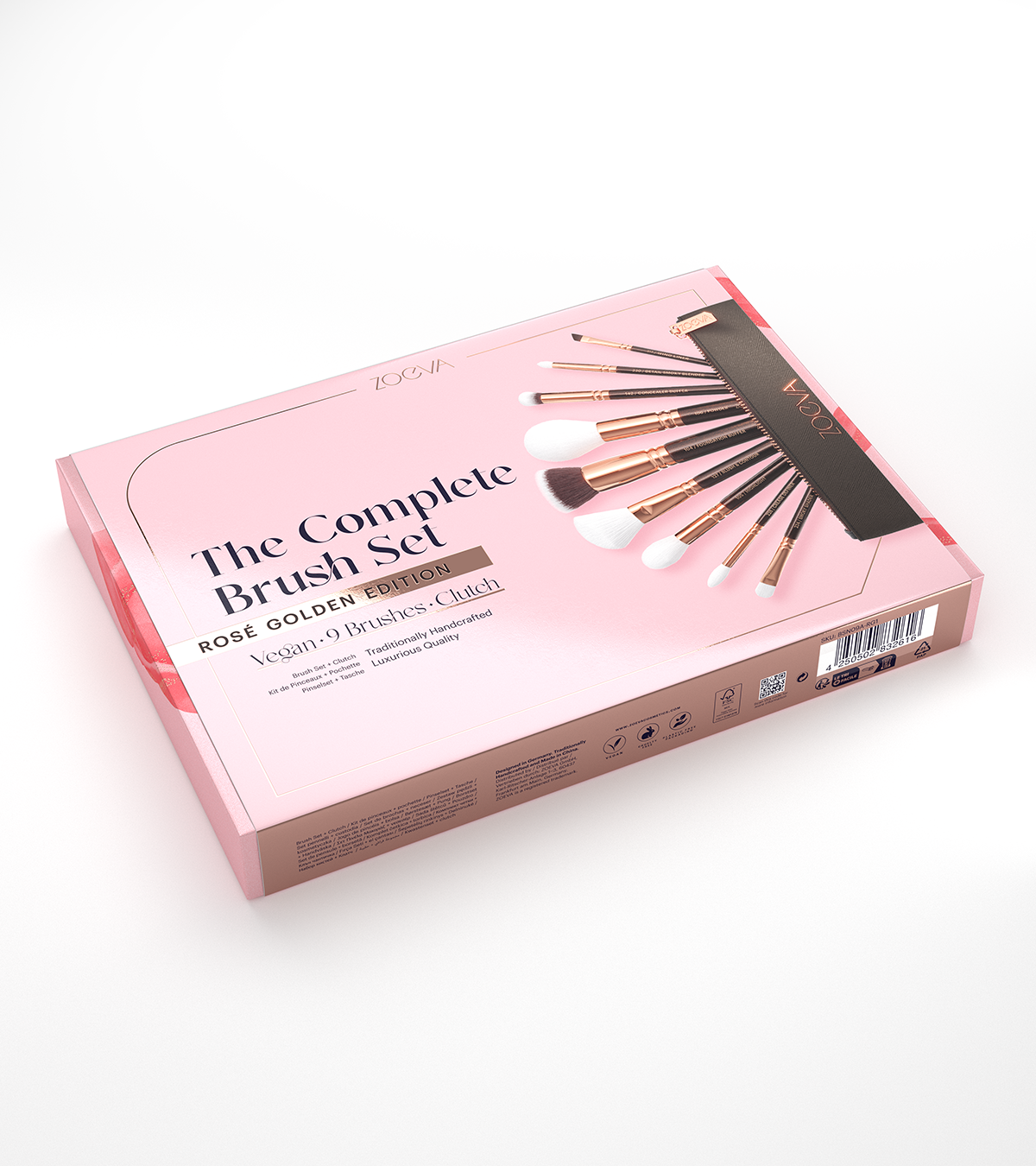 6

|
Discover the brush set
The Face Heroes

Your everyday multi-talent brushes for foundation, blush, contour, powder, bronzer, and highlighter.

The Eye Heroes

Your must-have eye brushes for all standard eyeshadow and eyeliner applications.

The Complementary

Three powerful complementary brushes to enhance your concealer, eye, and face makeup routine.
Your "The Complete" brush set is handmade with love

Fall in love at first sight: Your new, plastic-free brush set comes in a beautifully decorated box. On the surrounding banderol is an overview of all the brushes awaiting you in the set.

With great attention to detail and sewn by hand, your new favorites are stored in a brush pouch made of undyed, FSC-certified paper.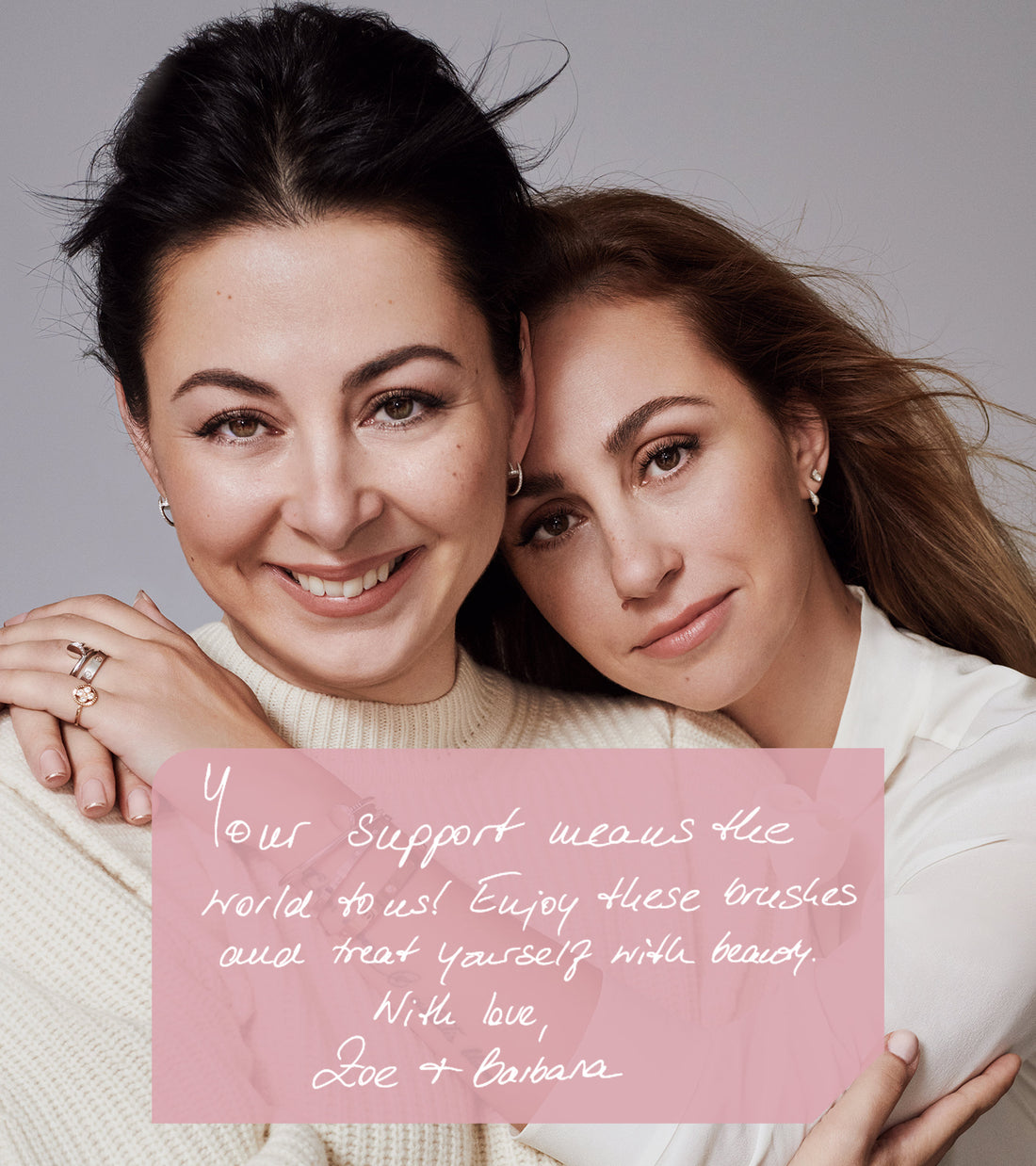 On the paper labels you will find a personal message from our founder Zoe and her sister Barbara – as true brush lovers, they have selected only the finest pieces for our sets. Delve into the backstory of our new brushes and learn valuable tips on how to use them.

We hope you enjoy unpacking your ZOEVA brush set and trying out these new favorites!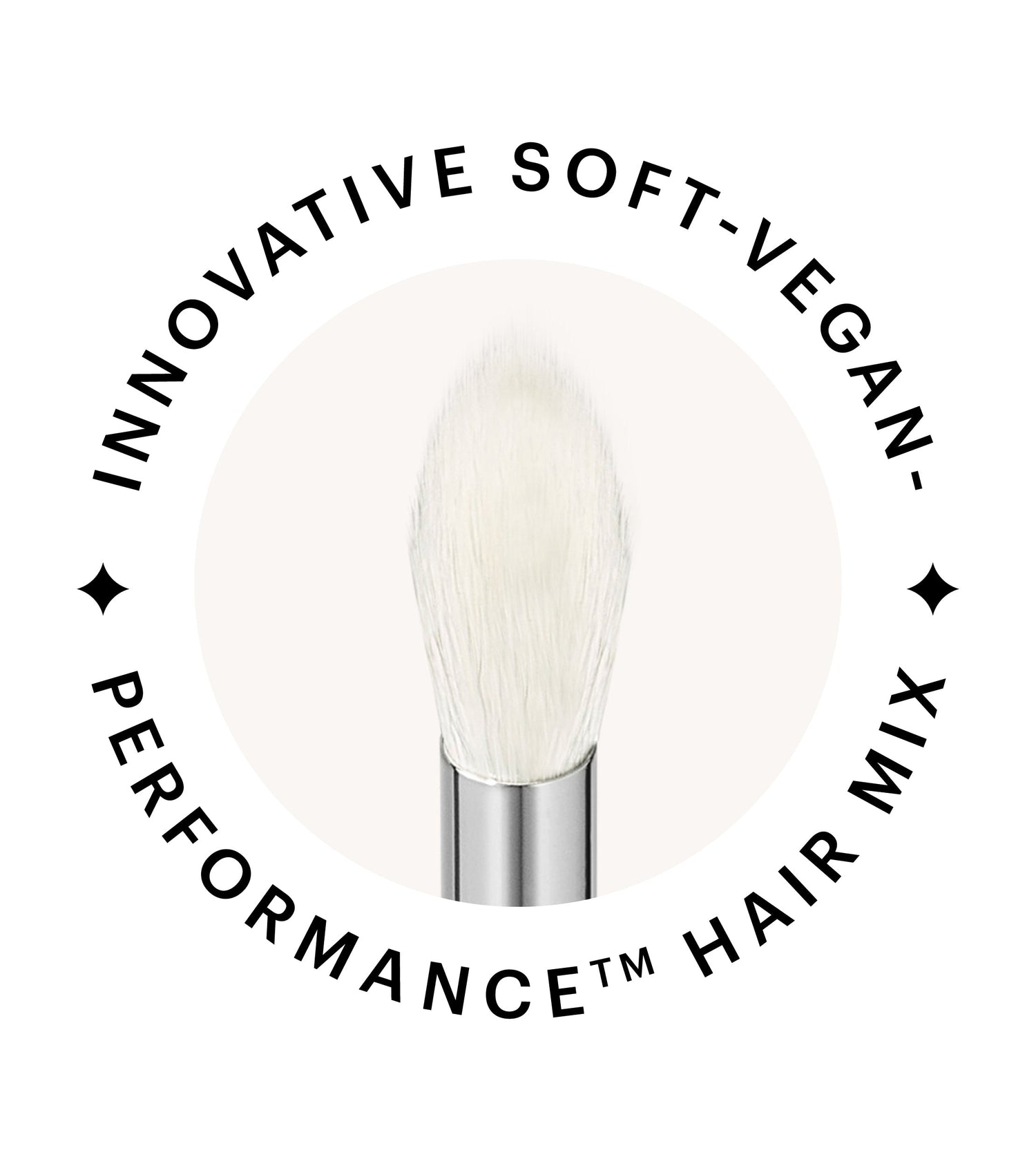 Good to Know
✔️ Our innovative white Soft-Vegan-Performance™ hair mix brushes seamlessly apply powder formulas.
✔️ Our vegan mono hair mix brushes with black hair and white tips are best for liquid, cream, and gel textures.
✔️ The perfect set to help you achieve the look you desire.
✔️ Traditionally handcrafted with premium components.
✔️ Wooden handle 100% from sustainable forestry sources.
✔️ Vegan & cruelty-free.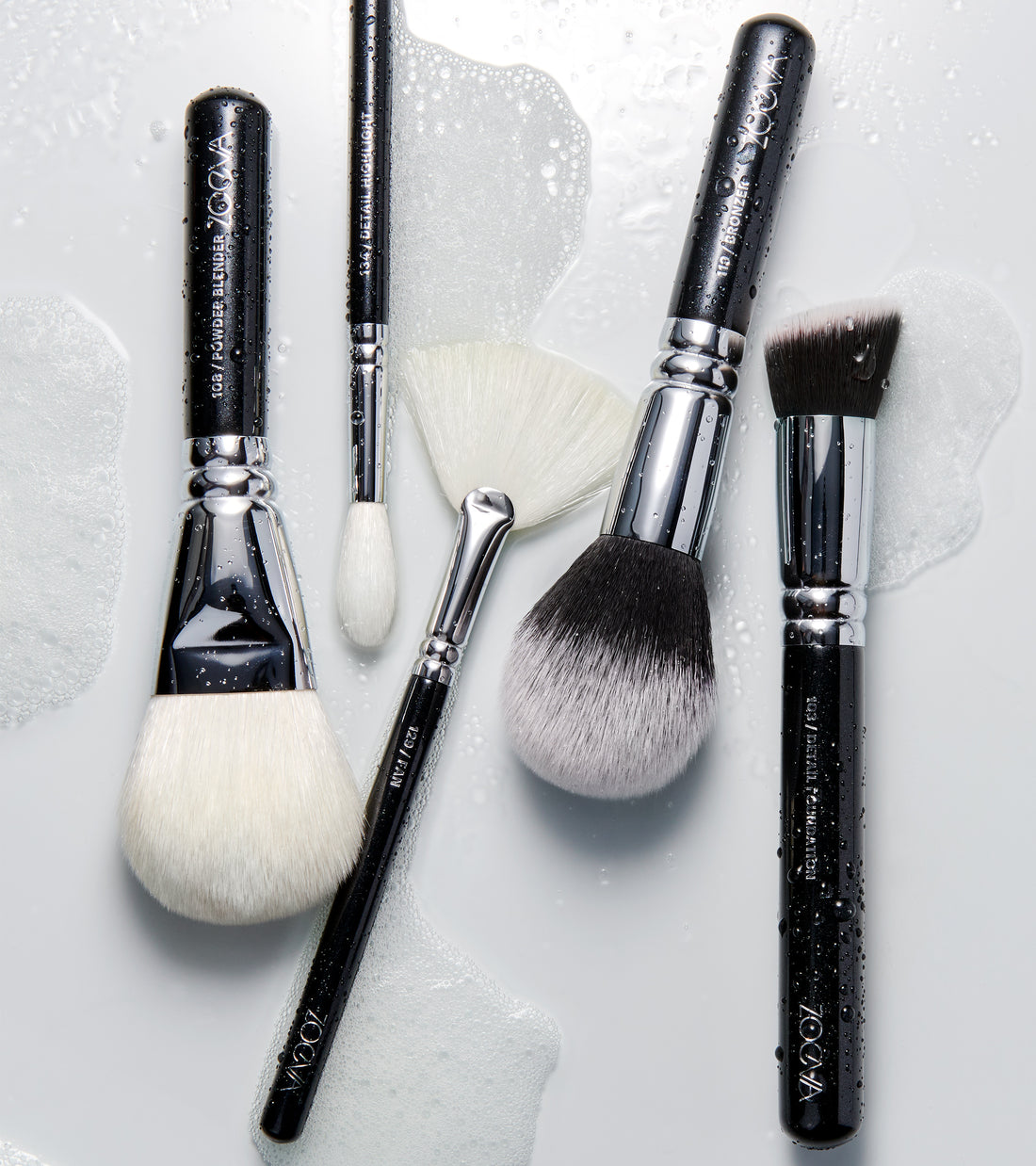 Before first use:
For optimal performance, we recommend cleaning your brushes before using them for the first time. This allows the synthetic hairs to fully develop and provide the best results.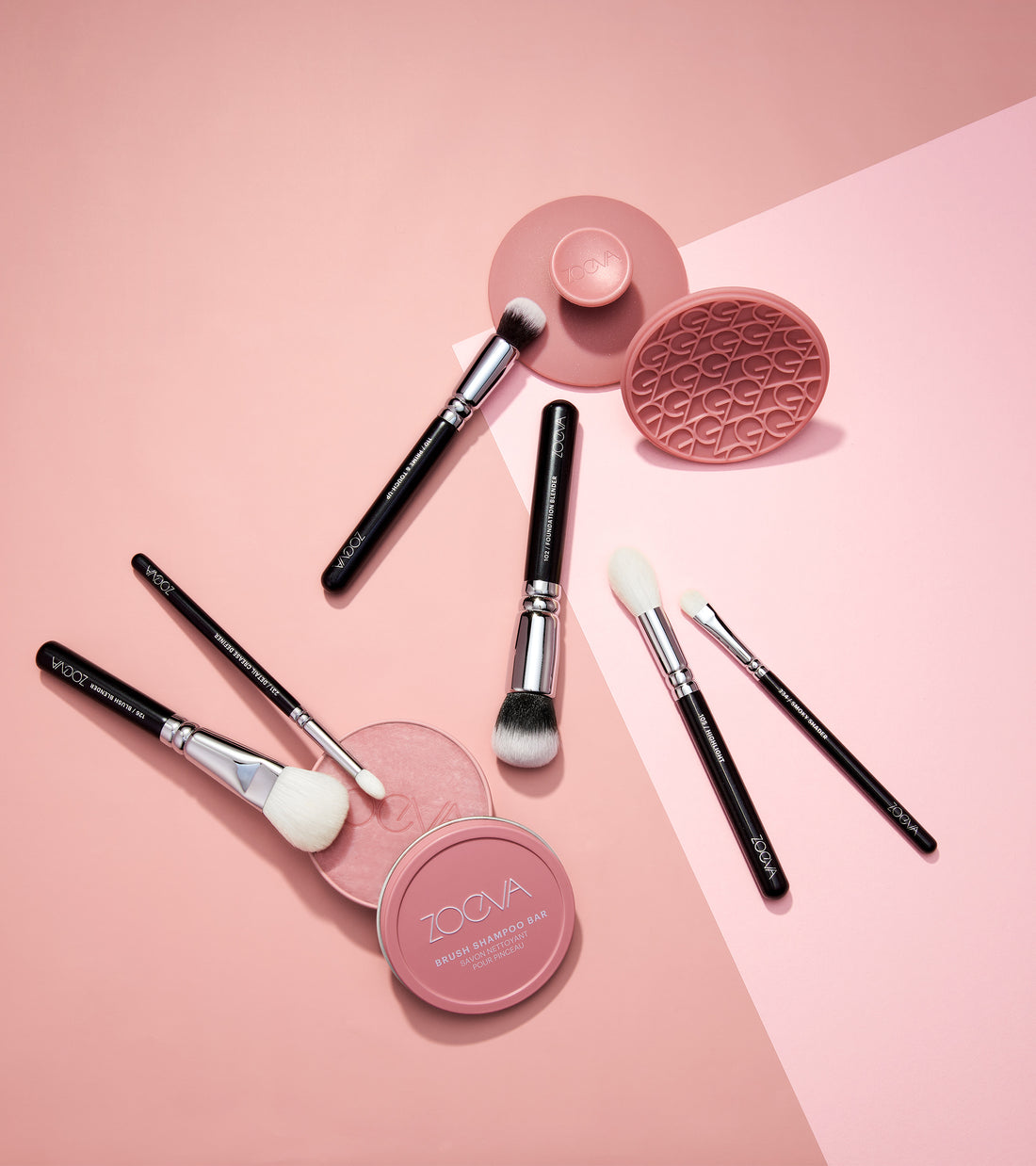 After use:
There are many reasons to regularly clean your ZOEVA brushes – longer durability, skin hygiene, and perfect makeup results, just to name a few. Make cleaning your ZOEVA brushes more efficient using our ZOEVA Brush Cleansing Pad and ZOEVA Brush Shampoo Bar.