Brush Guide
Why you should use makeup brushes?
Makeup brushes not only give you the opportunity to apply your foundation, blush, concealer, or eye makeup precisely with the right amount. They also help you achieve a more even and radiant complexion by blending your products safely and evenly on your face. Brushes also prevent oils and bacteria that you would otherwise get on your skin through your fingers from polluting your pores with impurities.
Discover our makeup brush categories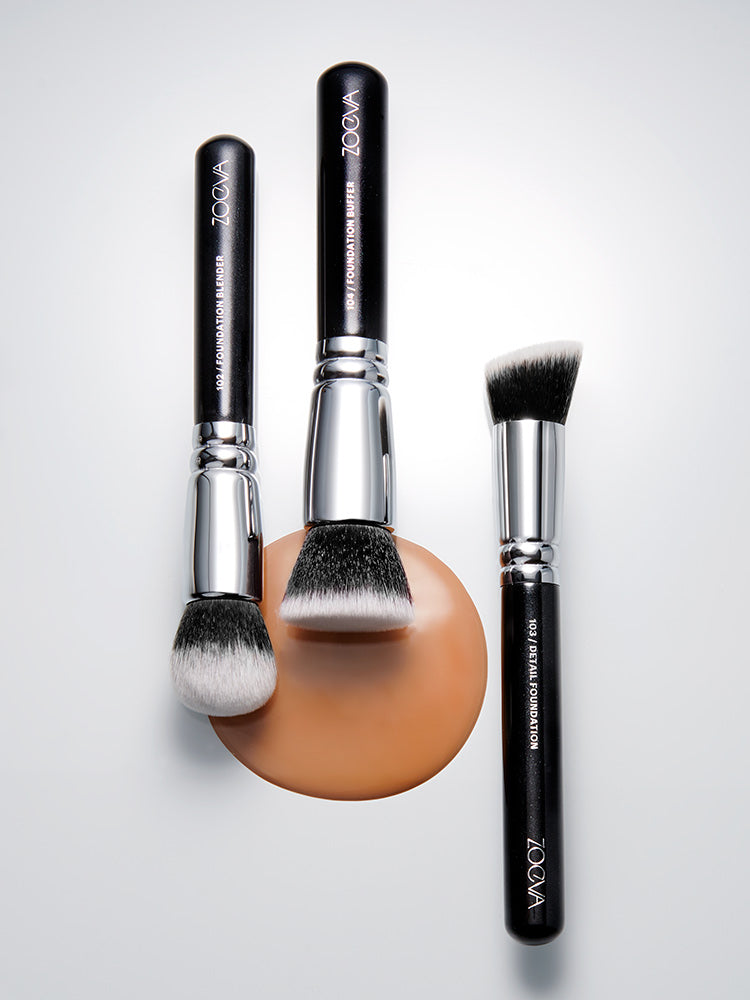 Foundation Brushes
Foundation is the be-all, end-all of any makeup look and should sit perfectly. Are you still looking for the right brush to evenly apply your foundation? You've come to the right place. Whether liquid, creamy or powdery – we have the perfect brush for every texture. Our face brushes help you apply your foundation and concealer effortlessly and blend bronzer, blush, and highlighter naturally.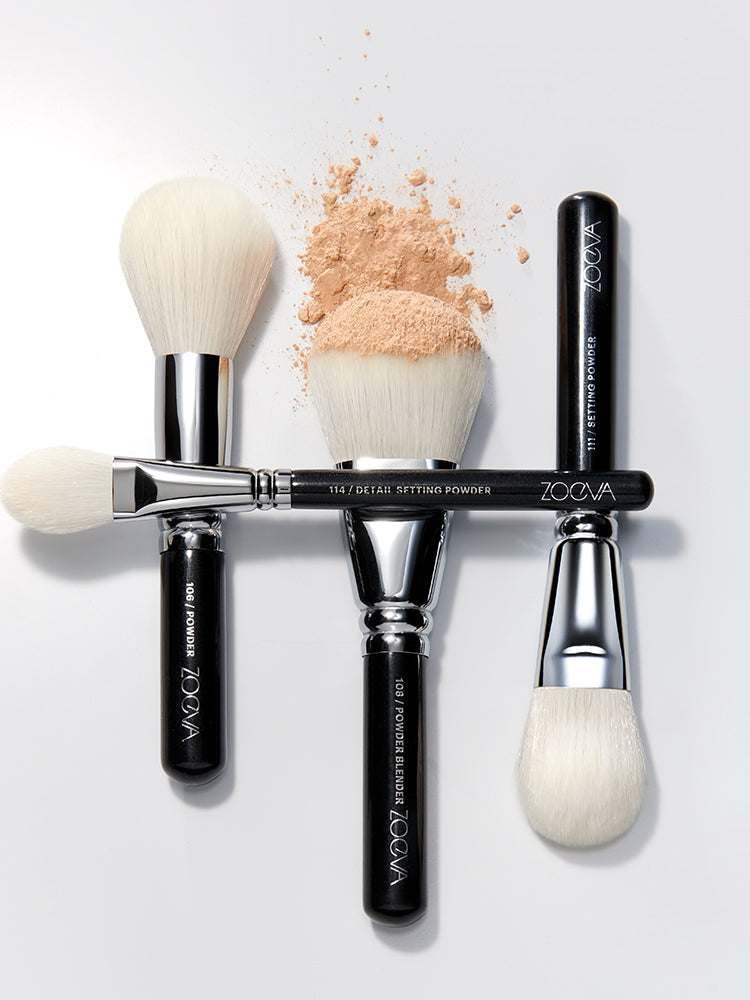 Powder Brushes
It should not be missing from your brush collection: the powder brush. It is essential for evenly distributing powder, whether loose or pressed, on the face. If you apply too much powder, you will unintentionally highlight wrinkles or pores. With our soft and large brushes,the pigments are particularly easy to distribute. Ideal for adding the final touches to your makeup look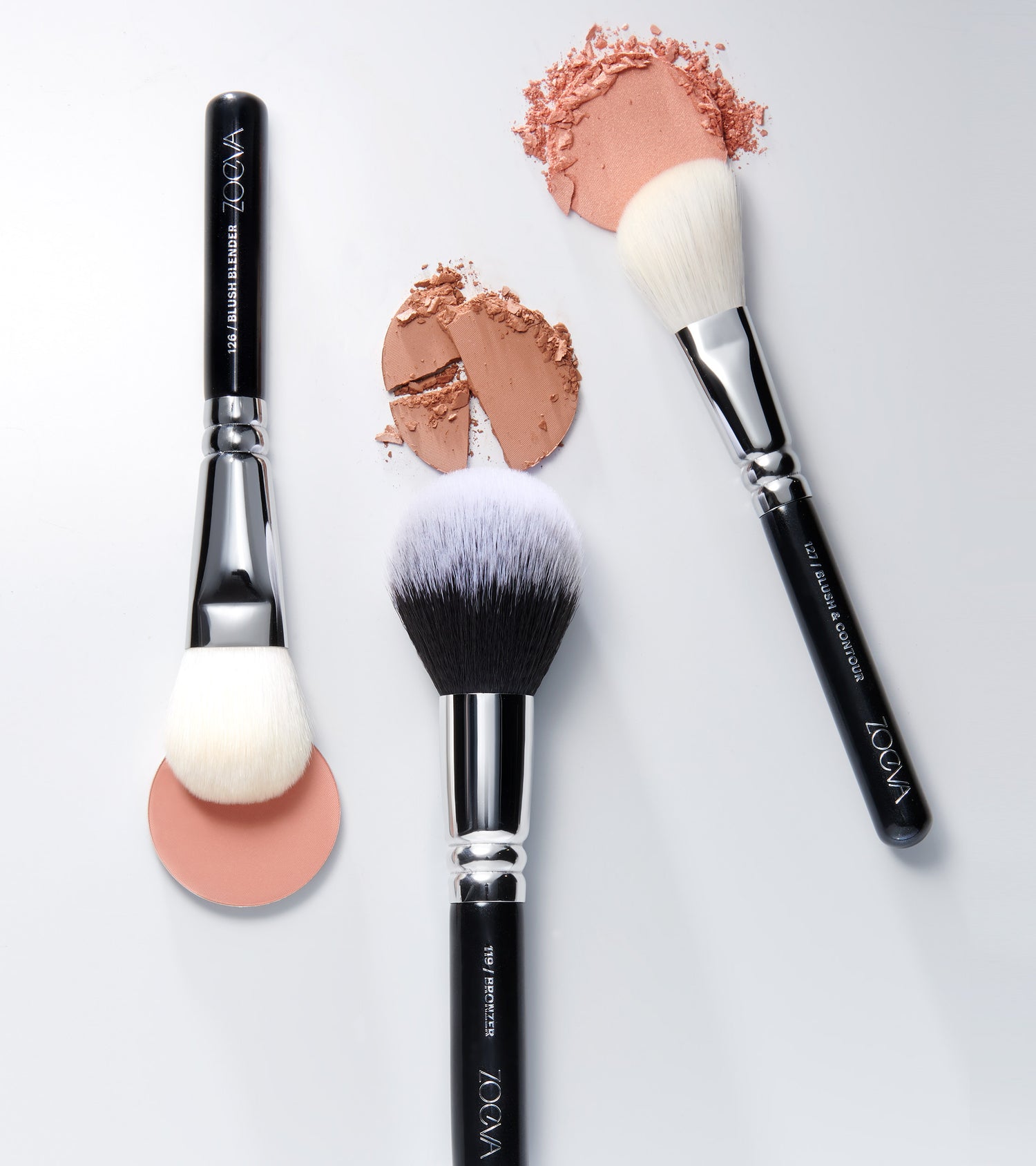 Blush & Bronzer Brushes
Especially during the colder months, your skin can sometimes look pale and somewhat dull – color is missing. The best remedy for a pale complexion is blush. With these brushes you can create cheeks to fall in love with. Thanks to our blush and contour brushes, you can give your skin a healthy, sun-kissed, and defined complexion.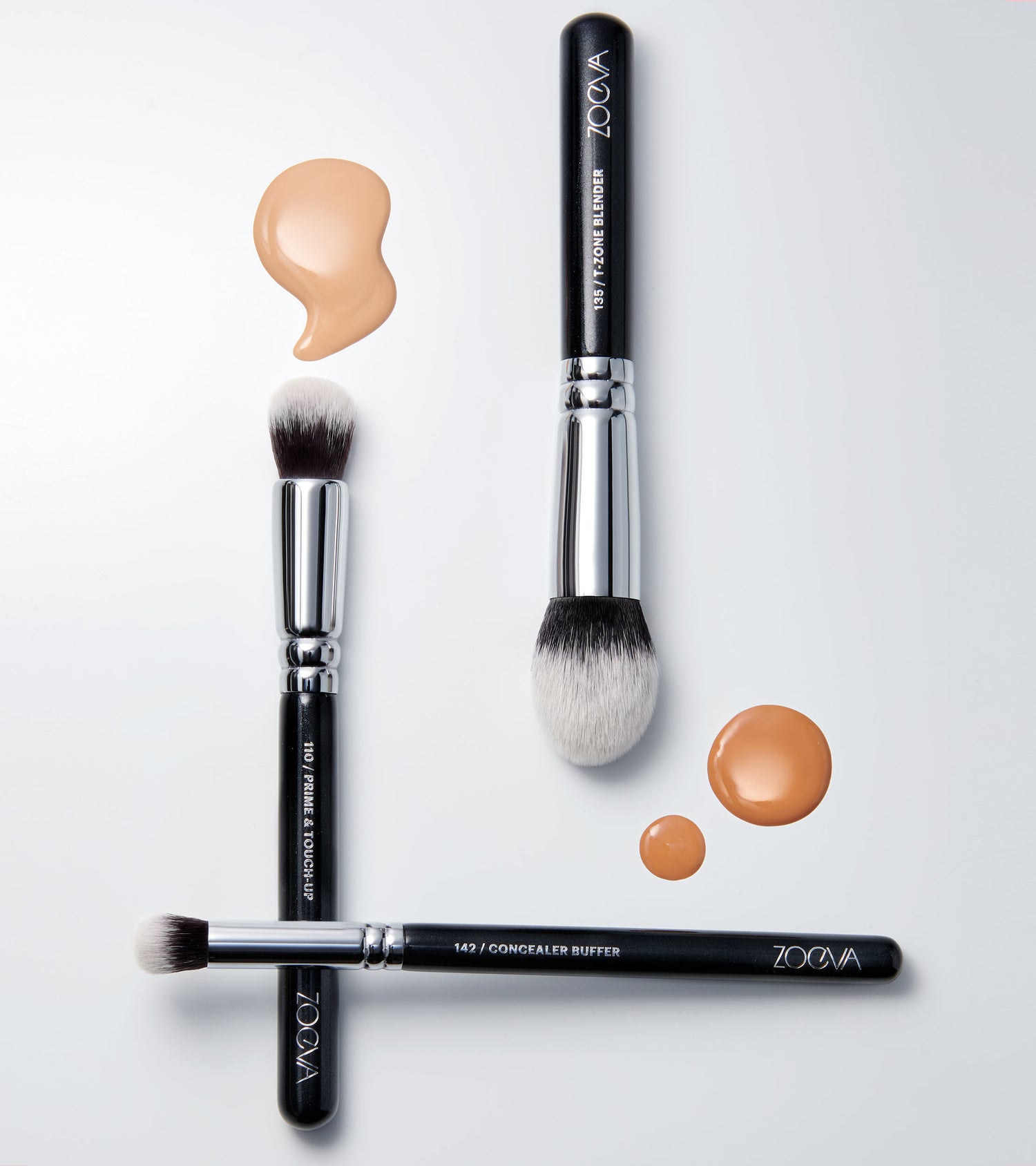 Prime & Concealer Brushes
Blend, conceal or brighten – thanks to our innovative primer and concealer brushes, dark circles and redness don't stand a chance. With the round-shaped buffer and gentle tapping movements, you can work concealer perfectly into the skin. The primer brush also creates smooth, even skin in advance and ensures particularly long-lasting looks by priming under makeup or touching up throughout the day.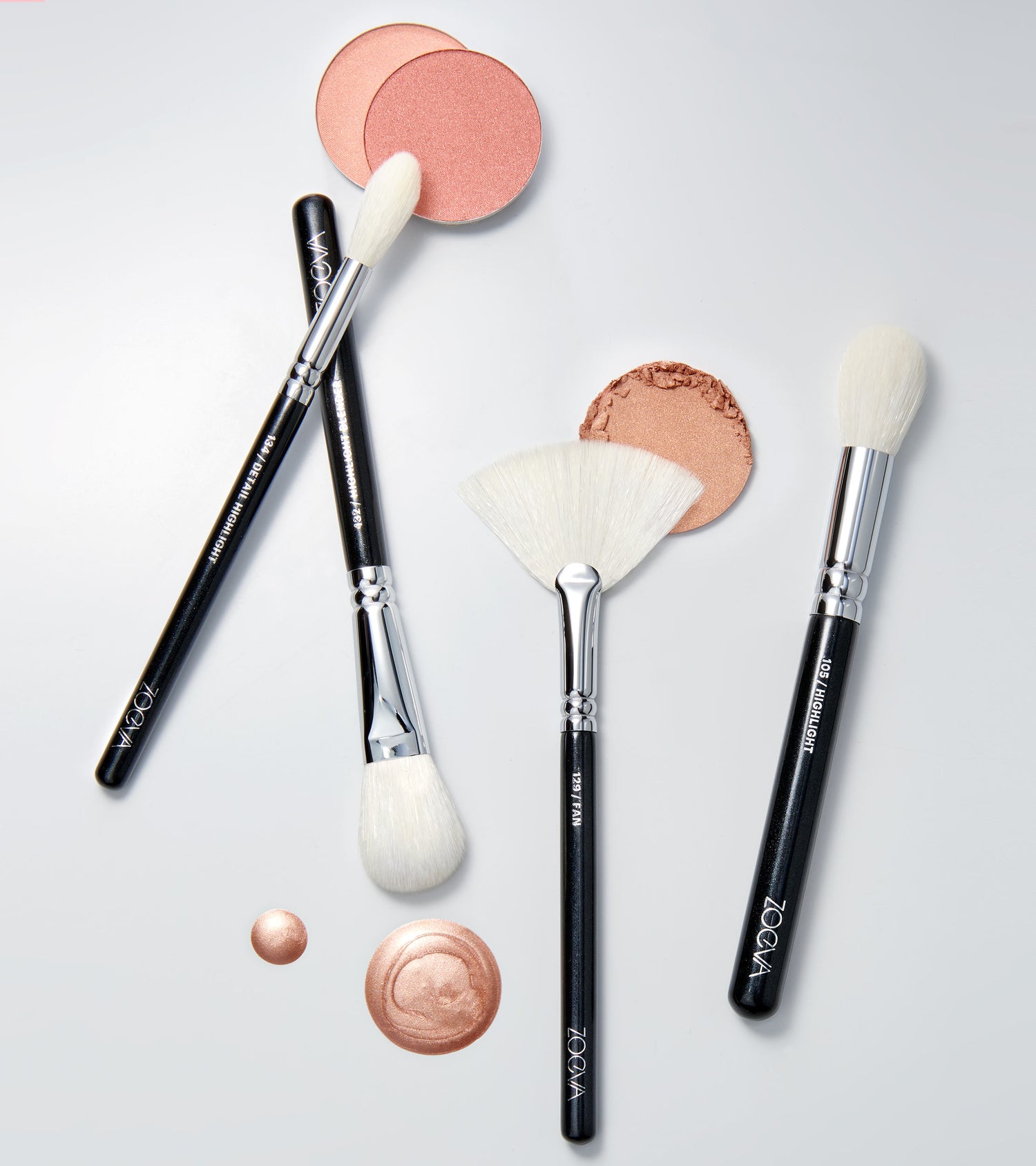 Highlighter Brushes
Our highlighter brushes are the perfect tool when it comes to applying the right amount of highlighter to your cheekbones, lips, and more. This way, you don't shimmer too much or too little – an effect that is often difficult to achieve with fingers or other brushes. And thanks to their special shape, these brushes help you to apply the right amount of highlighter to exactly the right places. Give your face the perfect glow: At ZOEVA you'll find highlighter brushes that will make you glow.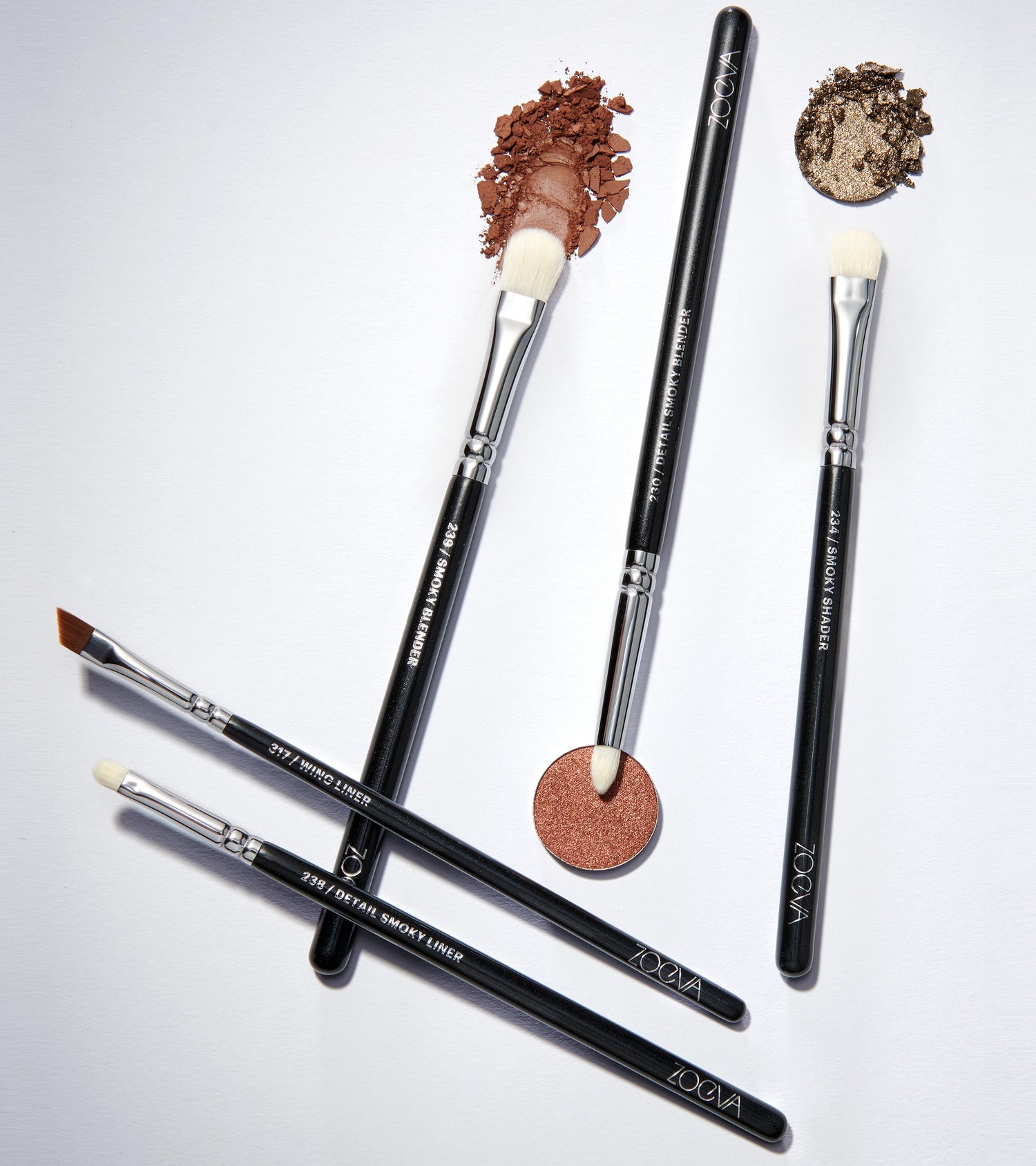 Eye & Brow Brushes
Elevate your look with our eye brushes, designed to define and blend your eye makeup flawlessly. Whether you're opting for subtle elegance or bold drama, these brushes ensure stunning eye looks with ease.
Accentuate your brows with our eyebrow brushes, crafting the perfect style for your face. From natural to defined, your brows shape your expression and enhance your eyes.